Short Merry Christmas Wishes
It's December, which means it's time to get ready for the holidays🎅🏻.   Whether you are baking cookies or wrapping presents🎁, here are some short Christmas wishes that will make your season merry and bright🎄. 
Use these short meaningful Christmas wishes to wish your family and friends a Merry Christmas.  I hope you find the perfect one for you.
Short and Simple Christmas Wishes
Get in the holiday spirit 🎅🏻 with these festive short Christmas quotes.  Your family and friends will appreciate your thoughtfulness.
I wish you all a merry Christmas and a Happy New Year.
Merry Christmas from my family to yours❤️.
Merry Christmas to you and yours.  Hope it's the merriest ever🎄.
Sending you a warm hug and wishing you the happiest of holidays.
Merry Christmas from the bottom of my heart.
I wish you peace and joy this holiday season🎅🏻.  May your days be merry and bright.
I put on my ugliest sweater and drank eggnog until I felt like a Christmas tree.
I'm making a list and checking it twice.  I won't be naughty, but I might be nice.
Let's get this party started!
 
The Best Christmas Card Messages
I wish you the merriest, happiest and most wonderful Christmas🎅🏻.
May your holidays be filled with joy, cheer, love and good tidings❤️❤️.
I'm dreaming of a white Christmas….and an iPhone!!
The best part about this season is giving presents to people you love.
It's the most wonderful time of the year.
Keep Track Of Your Important Dates With Our FREE Tracker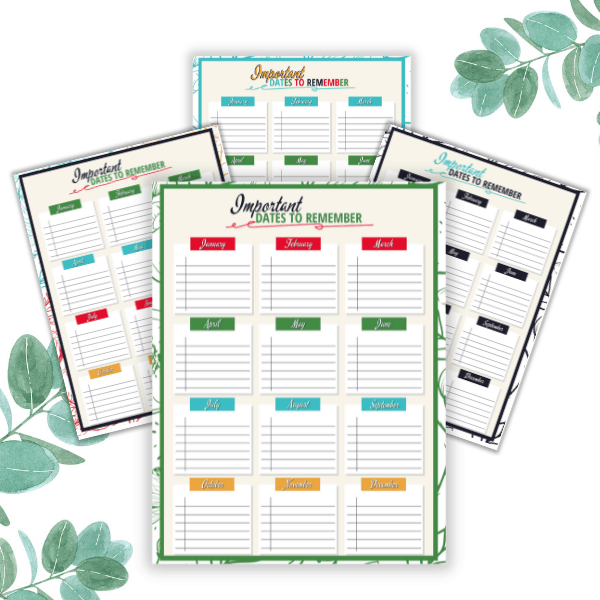 Get our FREE Christmas Gift Tracker and stay on top of things this year!
Short Quotes For The Holiday Season
Christmas is just around the corner.  It's time to start thinking about what Christmas card messages you're going to write.  Send these short, cute wishes with your greetings this year.  sometimes it's the simple gestures of love that make us feel most connected.  Send these short Christmas wishes to your friends, family and loved ones today!
I'm in a Christmassy mood🎅🏻!  I hope your holidays are merry and bright.
Merry Christmas to all, and to all a good night.
It's the most wonderful time of the year and I don't even feel guilty about it🎄.
It's beginning to look a lot like Christmas, everywhere you go.
Christmas is the day that keeps on giving🎅🏻.
I ate the cookies🍪, drank the milk and opened all of your presents🎁.  Merry Christmas!
May your Christmas be filled with family, friends, and the warmth of a good drink.
Merry Christmas!  May your gifts🎁 be as few and your blessings aplenty.
"Oh Christmas tree.  Oh Christmas tree.  How lovely are your branches?"  Merry Christmas🎄.
The best part of Christmas is "Eve"
I wish you the merriest Christmas ever, and I hope Santa🎅🏻 brings you everything on your list.
My wish for you this Christmas is to have a wonderful time with your family and friends.
May the peace of the season fill your heart, home, and all who enter there this year🎄.
Here's to wishing for snow on Christmas Eve, Santa🎅🏻 coming down the chimney, and presents🎁 under the tree 🎄.
I wish you all the best in life and happiness from my heart to yours❤️.
Short Christmas Wishes For Friends
If you are late sending out your Christmas cards this year, don't worry because we have your back.  Share the joy by sending short messages through social media, texting or emailing them.  It doesn't take too much time and can even be more meaningful
I'm so thankful for this year with you, my dear friend.
I'm so glad you came over.  Now I have a good excuse to eat all of the cookies myself!
I'm just trying to spread some holiday cheer❤️.
I'm blessed to have a friend like you.  You make my life so much better and I can't wait to spend more time with you this holiday season.
I wish you a Christmas of joy and cheer.