Thank Your Groomsmen in Style
Weddings are a beautiful expression of love and commitment. They show how dedicated you are to a cause and how you have made the choice to love no matter what. I love, love. 
Weddings are all the more special when those who have loved and supported you are present and share in the joy with you. Writing wedding thank you cards is a time honored tradition to show your appreciation to those who took place in your special day. 
Outlined below is a beautiful list of curated messages that you can write to your groomsmen. They are funny and serve as a reminder to show appreciation to those who have supported you along the way. 
Do have a great time reading!
What Do You Write in a Groomsmen Thank You Card?
Dear (name of groomsman),

(name of spouse) and I appreciate you for stepping up to the post of groomsman at our wedding.

The big day came with a lot of unforeseen hurdles and you stepped up to the post of each of them. Truth be told, what would we have done without you?

Thank you for everything. You are truly an angel and the one the universe sent in time of greatest need. 

With love,

(Name of couple)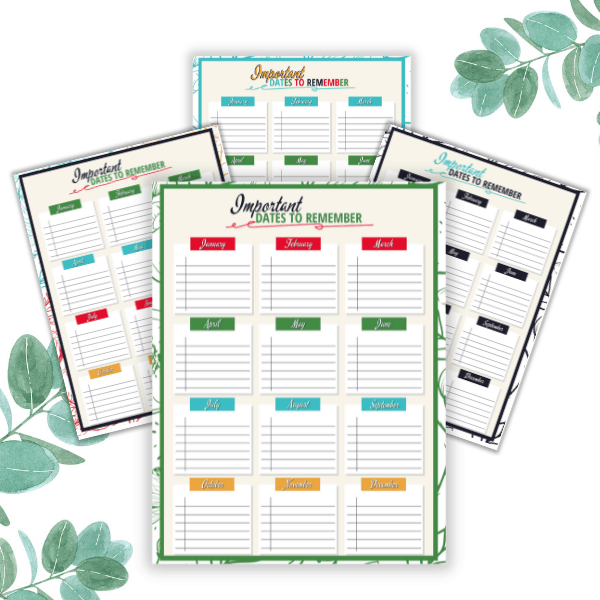 Keep Track Of Your Important Dates With Our FREE Tracker
Dear XYZ,

Thanks for doing such a fantastic job and ushering people to their seats. Several guests thought you were the most handsome of the lot and of course, you made the ladies swoon.

(name of spouse) and I are thankful that you sorted out the problem with the venue without our knowledge!

Attached below is a little gift card for being so wonderful.

See you soon.

XYZ
Dear XYZ,

Thank you to the best, best man! I am so proud of you and know I could not have made a better choice. Great friends have made this day so special! 

Thank you for everything. From the best bachelor party, to organizing my tuxedo and getting everyone a hotel room; You are a man of wonders.

You made my life so easy and proved that friendship could transcend to brotherhood. After all, You are the highlight of my big day. I am so grateful I met you.

XYZ
Thank you for all the house gifts. Starting a new family will be a lot easier and you are a major contributor. We are grateful for your labor of love and only hope and pray that good things will come your way.

What a night! All your moves on the dancefloor helped to keep our party lively and fun. You are a wonderful human. We appreciate you
Sample Letter to Groomsmen
You have been with us from the beginning of the journey right through our wedding day. We are always so grateful that you thought we would be a great fit and now, we can't live without each other. You are our good luck charm.

Your thoughts, prayers, words of advice and of course monetary contributions always make us smile. We are so glad we could run to you when we had any issues on our big day. Thank you.

The love at our wedding is one for the books. Consequently, we are completely fascinated by how big your heart is and the lengths you went to ensure our day was a success.
Our big day was exceptional because we were fortunate enough to have you with us at every point in time. Even when we were boxed to a corner, you told us that you always had our backs and that you were rooting for us. Your friendship is nothing but amazing.

Thank you for being thoughtful and kind. Everyday you set new heights to standards of living and make us realize that life is beautiful. We are grateful for your love.
Thank You Letter to Groomsmen
The big day was bigger than anticipated. We looked left and right for who could save the day, and you my friend, became superman. You are fantastic.

Our gratitude goes to you and your spouse who always believed in us. We are grateful for you.

Thank you for squeezing time out of your busy day to say that you love us by attending our wedding. You are wonderful.
We can't find a way to thank you enough and we know the small gift attached to this will not be enough. There is only hope  that our gratitude is enough. You are loved.

You are a groomsman extraordinaire! No words can describe how perfect you have been through this period. Our friends and family all loved you as did the wedding guests!
Wedding Thank You Messages From Bride and Groom
Words can't describe how much we appreciate your kind gesture. The big day was even more fun and worth while because you deemed it fit to be there and to celebrate it with us.
With love, XYZ.
Your presence was more than enough for us and best still, we were not expecting it. You travelled over so many hours to prove to us that you love us and believe in our union. We can't say enough thank you's.
From the bottom of our hearts we would like to thank you for beginning this new chapter of our lives with us. We are grateful for your gifts both in cash and kind and can only pray that God gives you all your heart desires.
You are part of the reason we began our new life filled with joy and happiness. Our memories filled with gratitude and we will continue to tell stories of your support till kingdom come.
We hope your smile never runs out and your well of wealth runs dry. What you have done for us is nothing short of wonderful and we are luck to have you as a support system. You will never run out of good things. Thank you for everything.
Thank the Groomsmen For All Their Support
Where do we begin? There are a few good people in this world and you are one of them. You are the friend people talk about from fairy tales. Thank you.
After the wedding we didn't know what you needed, so we took it upon ourselves to pray that God blesses you for all the good things you did for us during the wedding. We love and appreciate you.
God brought you into our lives and made you stay when we needed you the most. You are the best friend we never knew we needed.
You do know when our child gets here you will be godfather. There is no two ways about it. Thank you for being so wonderful during our big day.
Thank you for taking the time to go and run all the errands for the big day. You and our maid of honor are two amazing individuals.
Groomsmen Thank You Examples
All our predictions came true. I finally got married this year.
Only the universe can reward you all for the good things you have done to me. I am grateful you are my A-team.
No, I will not have kids kids within the year. Thank you all for coming to my wedding.
The maid of honor said that you should send her a message. I am not telling which one of you got the highest honor.
I know you took my new shoes home. Please, kindly return them when you get back.
Best Man Thank You Card Message
We moved from friends to brothers. And as such, thank you for having my back.

I love you man and I do not say it enough. But, I am so grateful you are my person.

How did we go from riding bikes through the neighborhood to being husbands? We have come a long way.
Thanks for always being there for all the important life events.  I love you man!  
I did not bash the car, or scratch the hood. Consequently, it is intact and ready for your playboy self. Thank you,
Funny Thank You Note to Groomsmen
I am so glad you all have become my brothers because mine is half way across the world, doing God knows what.
Remember how we said in college that I would be the last to get married? Dreams do come true, don't they?
To your stupid selves who signed me up for Tinder; I owe my wedding day to you!
Make sure to delete our bachelor party video. It must never get out.
I am realizing day by day it takes a real man to come to terms with his feelings. Thanks for always being there for me, I love you guys.
To my only female groomsman or woman or both, thank you for keeping me sane. Thank you so much for agreeing to be part of our bridal party. 
I am finally married. You all deserve praise for keeping me on your couches.
You all had too much to drink last night. Consequently, each of you needs to Venmo me the money. XOXO.
We are changing my last name to my bride's name. After that, ya'll need to call me to be sure I am okay.
I am so grateful all of you have great marriages that I can look up to. As a result, I am so proud to call you my friends.
To the entire gang who talked me out of running away on my big day, I owe you everything!
Writing wedding 'thank you' notes is not my strong points. But, thank you anyway.
Can we forget that I cried during my bachelor party? After that, please burn the evidence
I know what all of you did with the bridesmaids. Therefore, I have my source of blackmail.
Thank you all for your generous gift of support. You are indeed my brothers (maybe). The best wedding gift was having you there. 
Best Man Thank You Quotes
Thank You Wording for Groomsmen