Send Your Best Friend A Message On National Best Friends Day
Its official, June 8 is National Best Friends Day.  Your bestie is your support, your sounding board, and your shoulder to cry on.  Make sure that on this special day, you let them know just how much they mean to you. 
Spend National Best friends Day by setting aside some time to celebrate your BFF. Go to dinner, have a few drinks, or just get together for a talk on the phone. Make sure to send a card or a text with a quote, saying, or message that tells them how special they are in your life. Even a shout out on Social Media will tell them you care. 
To help you along the way, we have created this list of wishes that you can use as- is, or as an idea machine to get you started. 
What Day Is International Best Friends Day?
International Best Friends Day is a day to celebrate the best of our friends- the one person who is always there for us in good times or bad. They make us laugh, share our sadness's, and show up when we need them. What a great idea to celebrate them on a special day!
How Do I Wish My Best Friend A Best Friend Day?
True friendship cannot be found, it has to be earned. Earning a friendship with you is the best thing that has ever happened to me. Happy Best Friends Day!
Hey, Happy Best Friends Day! You are one of the kindest and funniest people I've ever met. It's a joy knowing you, here's to forever! 
I am one of those lucky ones who got to experience the meaning of true friendship. Happy Best Friendship Day, girl!
Happy Best Friends Day! I pray that our beautiful friendship will always stay strong throughout the years.
Happy Friendship Day, buddy! Thank you for being someone I can count on in every step of my life. I know that our bond is worth a lifetime.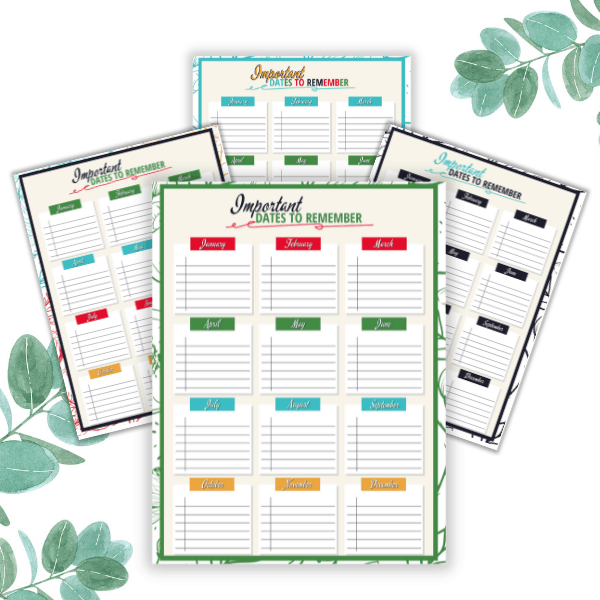 Keep Track Of Your Important Dates With Our FREE Tracker
I can't describe how I feel to have a true friend like you. Thanks for being with me during the good times and the bad. Happy Best Friendship Day!

Happy National Best Friends Day! I can't tell you how happy I am to be your friend, you and your family will always a special place in my heart. I love you so much, dear. To forever and beyond!

Some people in our lives are so remarkable that it's hard to imagine existing in a universe without them. To me, you are one of those people. Happy Best Friends Day!
Happy Best friendship day, sweetie! You mean everything to me. Thanks for being the shoulder I can always depend on.
My dear friend, I have learned what true friendship is because of you. Thank you for always holding my hand in the dark. Here's to you!
What Is A Good Caption For A Best Friend?
Best friends 'till we die.
She is both my best friend and my soul-sister. 
A good vibe attracts a good tribe.
Friends don't let friends do stupid things alone.
The only person I'd allow to post photos I look bad in.
Other than chocolate, you're my favorite.

A boyfriend is great, but true friendship is better. 
Every girl needs a cool boy best friend. 
Our friendship is meant to be.
My crazy best friends are better than yours.
Life is better with reliable friends.
A true friend becomes our chosen family!
I'm glad to be living moments I can't put in words with you.
Good Times + Amazing Friends = Unforgettable Memories!
Life was made for best friends and mind-blowing adventures!
Happy National Best Friends Day! True friendship is built through tears and laugher, securing every brick with common experience, and sometimes traumas. Yet, that is what makes it stronger. Only a true friend will stick by you all the way- thank you for everything. 
Unfortunately, toxic friends are becoming more common these days… A true friend should never humiliate you or bring you down, they should love and support you all the way. Thank you for being that friend for me.
Being someone's best friend is a huge honor, but also bears a huge responsibility. You need to accept your friend no matter what. You need to support and understand your friend no matter what. Most importantly, you need to love your friend no matter what. On this special day, I promise to continue being do all of these things… because you deserve nothing less.
True friendship is hard to find, but that is precisely what makes it so valuable. They say to take care of your friends and never let go of them, and with you, I intend to follow their advice. May our friendship become stronger with every petty fight.
Friends don't need to have similar interests or hobbies to have a good friendship… True friendship is about having same souls and understanding each other on a very special level. Happy Best Friend Day! 
Please know that I would do anything for you. No matter how sad or tired I am, I will always lend you a helping hand to a friend in need. I swear, nothing can break us apart. 
Friendship is like a wonderful chapter that never ends. Each of our adventures and misfits will stay on or memories forever. Cheers to more exciting and memorable times together! 

With a friend like you by my side, I don't need anyone else. Thank you for showing me that there is more to this world. I just want you to be happy… when you're sad, I'm sad. However, I promise to stick with you no matter what. 

It is so important to have someone who understands you on a very personal level, who loves and accepts you unconditionally. Boyfriends come and go, but true friends are forever. With this, I hope you know how much I love and appreciate you.
The art of being a good friend is something you have to study for years… but friendship itself is about learning new things about your friend each and every day. Happy Friendship Day, sweetie! May both of us grow and conquer the world together. 
What Should I Write To My Bestie?
I was wondering what I should write to you today. Then, it hit me: you've been in my life since I was [x] years old, and you've always got my back, from helping me sneak candy into the house to helping me sneak out of work early when I'm tired. You're the best friend anyone could ever dream of. Here's to you!
Dear friend, no matter where life takes us, I will always be by your side. You know why? Because true friends always stick together and would never leave the other. No matter what obstacles life may throw at us, I know that we will always overcome it all, because two is always better than one… and us together equals an unbeatable and unstoppable team.
You are more than a friend. You're my sister, my partner-in-crime, my soulmate. You know me better than I know myself. You know what I like, what I love, what I hate. You applaud my passions and tolerate my faults. And it's not always about what we say, or what we do – because you, by yourself, is more than enough. You, with your smile, your laugh, and the friendship you offer– it's more than I could ever want. We've laughed, we've cried, and now we're stronger than ever. There's no me without you. You're part of me –part of life, my family, my entire world… and I'm a part of you.
Knowing that you will be my personal cheerleader at all times is all the assurance I need. You are a friend worth keeping until the end of time, and for a time beyond time itself. This, I promise you. you will always be my best friend, and you will have the coveted spot of maid of honor at my wedding.
Everything happens for a reason. And sometimes, God brings certain people into our lives for a purpose, but whatever reasons He had in mind for making our path cross and bringing us together, I don't really care, because I'm honored and grateful that He did. Now, I intend to have your beautiful soul in my life forever. I love you always, my dearest friend.
Hello, my little angel! Let me tell you how blessed I feel to have a great friend like you. Your friendship is too invaluable to place a price tag on, and it's more precious than the finest jewellery I have ever set my eyes on. You've touched my heart and soul in so many ways. I love you beyond words… Happy Best Friendship Day! 
There are plenty of reasons why we are best friends, one of them is that we can go for long stretches of time without talking and it won't damage our relationship. We always pick up where we left off. You could become a vegan who goes by Moonshadow and attend Burning Man, and I would still feel closer to you than anyone else. We don't need common interests in order to connect, no need for mutual love of music or sports or whatever to keep us together… we always got each other's backs.
No matter where life takes us, I will always be your best friend. I will be there when you need someone to talk to, whether you're elated or depressed. I'll be there when you want company through a long, lonely day. I will be by your side through thick and thin, in sickness and in health because you're my best friend and I cherish you so much.
Honestly, I can talk about you all day and night and still wouldn't be bored of you. I even have a million more positive things to share now. Be that as it may, too many words get to be good for nothing, so I'll simply end it at "she's the most magnificent individual I've ever met, and I can't picture my life without her".
I want you to know how much I value our friendship, so I'll leave you with this message: You are a lucky person if you have a loyal friend or friends who stand by your side, especially in your times of need… and right now, I feel so lucky.
How Do You Wish Your Best Friend Good Luck?
I wish you all the best for all the new ventures. If you need anything, you know I'm just a ring away. 
My hear is sang and danced when I first heard your happy news. Best of luck, my friend! 
Keep your best wishes close to your heart and watch what happens… I'll be here to see them manifest.
Don't be afraid to move forward. The future is bright for you!
This mis my heartiest wish for you: may God bless you in whatever you do, and you have my full support!
Good luck, don't stop believing in your awesome self and PLEASE don't give up!
Success only comes to those who deserve it. Knock 'em dead!
Moving on to a new stage in life can be daunting. I wish you the best of luck in all of your future projects, I'm sure you'll be great.
I couldn't be more proud of your achievement today. More wonderful doors will undoubtedly open for you! 

The difficulties we face is nothing compared to the joy of success, but I know you can do it!
How Do You Make Your Best Friend Feel Special?
Give them compliments randomly.
Introduce them along with nice fun facts.
Include them in conversations.
Put your phone away when you are together.
Send them a thoughtful gift.
Cook them dinner after a long day.
Text them when something reminds you of their antics.
Ask them about their opinions on everything.
Make them feel safe and comfortable.
Have weekly night outs together.
Surprise them with a treat-yourself gift card.
Pay for their coffee once in a while.
Ask how his/her family members are doing (by name!)
Follow up on meaningful conversations.
Craft them something from memorable pieces. 
How Do I Express My Love To My Best Friend?
A real friend is someone who would help you even when no one else in the world would.
If you happen to live until one hundred, I would be with you until the day you die. 
Your stories always fascinate me, as do you personality. I'm proud to have such an awesome friend.
You are one of my most important treasures, I don't know how I got so lucky finding you in this messed up world

I thought I was the only one having this feeling, but I'm glad that you feel the same way. Love you, soul sister!
People always make fun of us for always being at each other's hips… that's because we're best friends! 

I find it amazing how we're so comfortable with each other in every situation, including when we're not talking!

You are the river that flows and I am the moon that watches over you, that is our friendship.
Every moment I spend with you is automatically added to my treasure box.
Don't worry if we won't see each other as often as we used to, our friendship will remain strong.
What Are Cute Things To Say To Your Best Friend?
Spending time with you is so much more fun and exciting than anything, including popping bubble wrap! 

You are the most perfect you imaginable.
You are magnificent.
You are one of the bravest people I know.
You look stunning today.
You have the most charming smile.
Your positive outlook on life is so admirable.
You light up the room when you enter.
Your positive impact to the community will be remembered.
You are always so insightful.
Your laugh is beyond adorable.
Our friendship makes my life brighter.
I've never met someone so beautiful, both in the inside and outside, as you are. 
You're a shining star.
I love the way you give people happiness. 
We are best friends. Always remember that if you fall , I will help you get back up on your feet… after I take a picture of you. 
Our friendship was built on a solid foundation of alcohol, sarcasm, inappropriateness and shenanigans.
If you have friends who are as weird as you, then you have everything you need.
I'd take a bullet for you. Not in the head, but maybe in the leg or something.
Real friends don't get offended when you insult them. They smile and fire back with something spicier!
Lots of people want to ride with you in the limo, but what you want is someone who will take the bus with you when you lose your limo.

Best friend: the one that you can mad only for a couple of seconds because you have some gossip to tell them.
I hope we're friends until we die. Then I hope we stay ghost friends, walk through walls and scare the shit out of people.
Friends are people who know your deepest secrets but like you anyway.
Good friends discuss their sex lives, while best friends like us talk about poop.
Talking To Best Friend Quotes
 The greatest gift of life is friendship, and I'm glad to have formed one with you.
A friend is someone who gives you encouragement to be yourself.
Let us be grateful to people who make us happy… they are the thoughtful gardeners who make our souls blossom.
In the sweetness of friendship, let there be laughter and valuable lessons, for in the dew of little things the heart finds its morning and is refreshed.
A life-long friendship is born at that moment when one person says to another: 'What! You too? That's so cool!"
A good friend is like a four-leaf clover: hard to find and gives you the best of luck.
A friend is one that knows you as you are, understands your life story, accepts what you have become and still gently allows you to grow.
True friends are like diamonds—shiny, beautiful, precious and never out of style.
Some people arrive and make such a beautiful impact on your life, you can barely remember what life was like before you met them. Thank you for being that person for me!
You represents a world in me, a world not discovered until we met for the first time. 
Short Funny Friendship Quotes
Friends buy you lunch. Best friends eat your lunch.

I don't know what's tighter, skinny jeans or our friendship.
You don't have to be crazy to be my friend… I'll be happy to train you

Trust me, no one will ever be as funny as us!

I was an innocent child… then my best friend came along.
Finding friends with the same celebrity obsessions…Priceless!
I like you because you can keep up with my weirdness.
As soon as I saw you, I knew life was going to be adventurous!
True friends don't let you do stupid things…..alone!

You are my best friend… actually, my second best friend after my dog.
You know why I love my computer? Because I have all your cringey pictures in it! 
Studying means 10% reading and 90% complaining to your best friend about how hard life is.
Never let your best friends get lonely… keep bothering them, keeps them on their toes.
I made my Facebook name "Benefits," so when you add me now it says "you're friends with benefits." 
Good friends offer a shoulder when you need to cry. Best friends are always ready with a shovel to beat up whoever made you sad.
Happy National Best Friends Day Quotes
The circle of friendship is a place of warmth and care, where people come together for to share and listen. A place of kindness and trust, a place of tears and laughter. I'm glad to share that small circle with a special person like you.
The glory of friendship is not the outstretched hand, the contagious laughter, nor the joy of companionship. It is the spiritual enlightenment that comes to you when you discover that someone else believes in you and is willing to trust their soul with you.
There is a miracle called friendship that dwells in the best of hearts, and you don't know how it happens or when it gets to start. . . But the happiness it gives you always gives a special lift, and you realize that friendship is God's most precious gift
On "Friendship Day", we celebrate those we call our friends, who have stayed by our side through thick and thin. It is also a great time to make new friends and add to the circle. Spread the joy and cherish the moments – positive vibes only!
True friendship is something that lights up your darkest days. Hold on to it, because only true friends will hold your hand through the most horrible storms.
 A human cannot live happily without having someone around. Best friends truly save each other from that emotional drought, which is why cherishing and appreciating our friendship will always be my top priority.
When you have a true friendship with someone, you don't even have to talk to each other every day. But when you meet that person for the first time in months, you'll remember why your life is so much better with him/her, and that true friendship is everlasting. 
Don't ever forget about those who saved your life with their kindness and support. Real friends are hard to find, so I don't intend on losing you. 
Dear Best Friend, you deserve everything, from moments of laughter to the sun, moon, and stars. If you need anything, you know I got your back. May all your dreams come true as soon as possible, my darling!
I would rather walk with a friend in the dark than be alone in the spotlight.
National Friend Appreciation Day
Cheers to my best friend who has been there with me through thick and thin! Happy Best Friends Day!
This Best Friends Day reminds me how lucky I am to have a friend who would stand by me in the worst of my times. Love you so much! 
The National Best Friends Day should be a public holiday… that way, I can go all out and show you how much you mean to me! 
We have come a long way and still have a very long way to go but if we're together, everything will be alright. Cheers to all the unforgettable memories we've created. Happy Best Friends Day!
Having a best friend like you has been the best thing that has ever happened to me. Thank you for being my guardian angel. Happy Best Friends Day!
Friends are meant to be together for a lifetime. We've been together for years, and you've made me enjoyed each one. Warm wishes on Best Friends Day to you!
I just had an epiphany: I would do anything for you! No matter what I'm doing, I would drop it for you. No one is more important than you are, bestie… well, other than my family, of course… but you're up there!
It is so important to have someone who understands you on every possible level. People often look for this type of understanding in lovers, but best friends can also be a good source for this. I'm so grateful to have you in my life, [name]. Happy National Best Friends Day! 

I don't need much when I have a friend like you. You bring so much charm into my life, you make me feel whole. I'm not the best poet, but take this: everything you touch in my life turns to gold. Once again, Happy National Best Friends Day!

Some of my most memorable moments are with you, my friend. You bring so much joy to even the darkest times. No one knows me as well as you do; hence, no one can make me smile so easily but you.
Happy National Best Friend Day Letter
There will be times when we will no longer see each other as often as we'd love to; there will be moments of ups and downs in our journey on the path of friendship; there will be times when the stormy weather of life will try to break the bond between us, and there will be a moment when we would want to cut our ties. I want you to know that I will not give up on us, at least not without a fight, because you're the best thing in my life right now and I wouldn't trade you for the finest crown in the world. Come rain or the sunshine, you will always be my best friend forever. I love you, bestie.
Hey there, gorgeous lady! I want you to know that I feel so grateful to have a true friend like you. I think our friendship is one for history books, though I know that it would last for ages beyond our deaths, if it could. Your kindness and thoughtfulness are just a few things that I love about you, and I feel so honored to be able to call you my best friend.
One million memories, ten thousand inside jokes, one hundred shared secrets, yet only one explanation: we are best friends. I hope that we get to make more awesome memories as we grow older, and more importantly, I hope we will become old pals who have fancy brunches together, living off of our hard-earned retirement money. 
We've been together, and we've been apart. There have been miles between us, and sometimes even hours, but we've always stayed friends. No matter what obstacles have been thrown in our path or how many people have tried to strain our friendship, we've stood the test of time. Most people aren't lucky enough to have such a strong friendship in their lives, but I'm well aware of how lucky I am to call you my beautiful best friend.
You've always been by my side since we were little kids. From youngsters with scraped knees to teenagers with broken hearts, we've been a huge part in each other's journeys. You're the best friend anyone can ask for, I just want to thank you for never judging me and loving me regardless. You mean so much to me!
Sepcial Greetings For A Bestie
The comfort that our friendship brings to my heart is unparalleled. I call myself lucky. Thank you for being my best friend and my only soulmate!
Anyone can leave a mark in your life, but only a few can leave a mark in your heart. You are one of them. Thank you for everything!
I'm just thinking about what an amazing friend I am. You should feel lucky to have someone as gorgeous as me in your life. For your best interests (and mine), I hope you don't you ever let me go.
You are like an angel plucked straight out of my dreams. Thank you for choosing me to be your best friend!

Your gift of friendship is generously given, happily accepted, and deeply appreciated!
Quotes About Best Friends
National Best Friends Day Quotes