Send Motivation To A Mother Who Is On Her Own
Mothers are the backbone of every family.  Single mothers are in a whole different league. Double the work and twice the stress with no hope for a rest. They deserve our care and respect for all that they do. 
Sending a few encouraging words to the single mother in your life will let her know that you see her and appreciate the amazing job that she does every day. She is mom and dad, emotional supporter, defender and caretaker all in one. She is a one woman village who deserves to be recognized. 
Whether you are a single mother in need of a little motivation, or a family member or friend who what's to express gratitude and encouragement, this list of sayings and inspiration quotes will help you get the message through. 
What Do You Say To A Single Mom?
You didn't get any sleep? You look stunning! 
Your son/daughter is going to be so proud you.
The babysitter you picked is awesome, don't worry too much!
Don't feel bad if you don't reaaallyy miss your baby too much, you deserve some rest!
A family is a family, but a family with you as a mom is a cool family!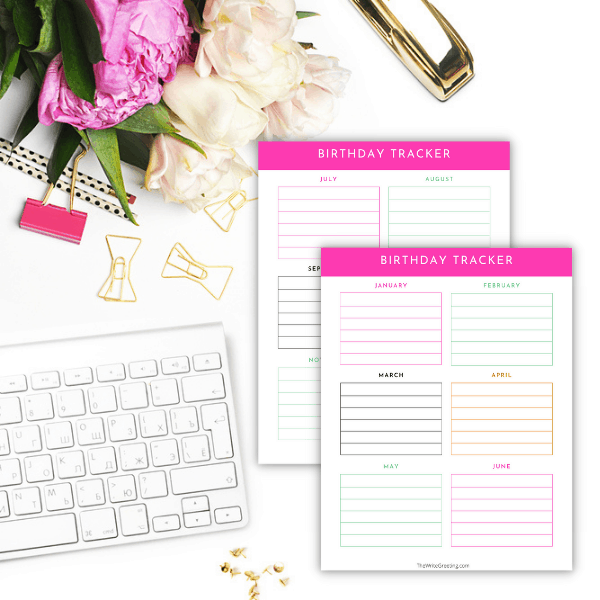 FREE Birthday Tracker Printable
-Don't forget another birthday with our handy tracker.
-Give yourself time to get a card or gift before the big day. 
-Easy to print PDF download. 
Words Of Hope For Single Moms
Being single doesn't mean you're weak, it means that you're strong enough to handle things on your own.
Maybe this (single parenting) isn't the ideal situation, but ashes don't have to stay that way. You can build beauty from the ashes, you can build something different.
Whether you choose the high road or the low road, your kid is watching.
The hardest part about being a single parent is juggling a lot of things at the same time… but every time you see your kid's smile, you know it's worth it! 
The strength of a woman is not measured by the impact that all her hardships have had on her. The strength of a woman is measured by the extent of her refusal to allow those hardships to dictate her and who she becomes. You are woman, dear. 
How Do You Praise A Good Mother?
You light up every room you enter.
Your work as my fabulous mom never goes unnoticed. Two legs, four eyes, seventeen arms and enough love for the world. 
I'm so grateful for all your sacrifices for me, Mom. 
Everything you say and do fascinates me.
When I grow up, I hope to be a strong and successful woman like you.
How Do You Praise A Good Mother?
You are the best guardian angel.
Behind every great kid like me is an incredible mom like you.
The word "amazing" doesn't even begin to describe you.. You are my inspiration.
Thank you for teaching me all the right values in life. I owe you for everything I was, everything I am, and everything I will be. 
Your mother of the year every year. You deserve sugar, spice, and everything nice!
Wise Words For Single Moms
No matter how something is trying to hold you back, you have to carry on. 

Sometimes the strength of motherhood is grander than natural laws.

I think moms, single or not, put a lot of pressure on themselves trying to balance it all. It's NEVER going to be perfectly balanced—the sooner you know this, the sooner you can relieve some of that unnecessary pressure. 
One thing you'll get when being a new mother:  you'll discover new strengths and capabilities you never knew you had.
I want to be the example that you can be a single mother and work at the same time. Don't give up! 
How Do You Motivate A Single Mom?
You can be a good mother and still follow your dreams. You are a woman, nothing can get in your way. 
I can't tell you how much I respect and  admire all you single parents doing it solo. 
I know that having to do everything by yourself is hard, yet it fascinates me how rarely you complain or break down… you just keep moving on! It just goes to show that you don't need a partner to hold your hand all the time. 
Remember: a single mom is just like any other mom, and our number one priority will always be our kids
You have a backbone made of steel and a heart made of gold, and that makes you the best single mom out there!
You're beautiful inside and out, and luckily so are your children.
I see how big your love for your kid is everyday. .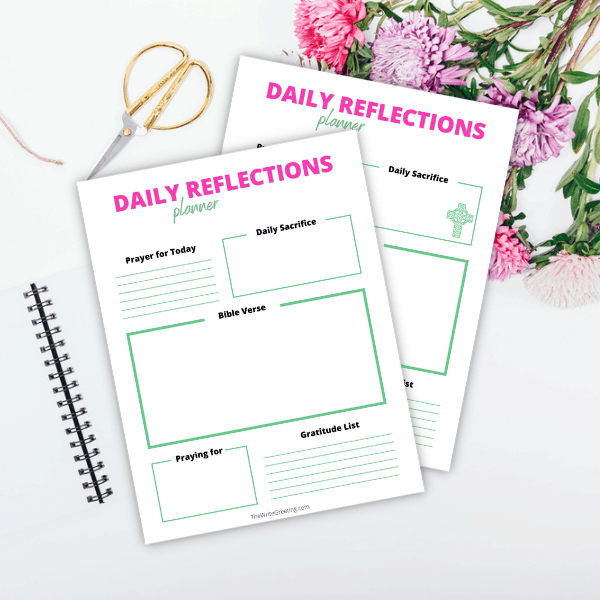 FREE Daily Reflections Printable Worksheets
-Start your day with positive energy and a plan to succeed
-Remember your blessings every day and fill your heart with positivity to take into the world.
-Easy to print PDF download. 
Sweet Things To Say To A Single Mom
You're teaching your children so much about multi tasking, it's amazing. I can only wish I can do that on the same level as you do!
Believe me when I say that you're stronger than you think you are. 
The toughest part of being a single parent is deciding where to put your energy. You're doing a fantastic job raising your kid.
Useful Gifts For a Single Mom
Taking care of little humans on your own can be super hard.  Everyone knows that single moms are amazing with all that they have to do!  They rarely buy anything for themselves because their focus is their kids.
On birthdays and special occasions, it's nice to spoil them a little bit and buy them something they probably won't splurge on for themselves.
Check out our list of useful gifts that are perfect for single moms! 
Moms are heroes, and that makes single moms super heroes! Any parent would do whatever it takes for their kids, and single moms are the best at that. 
If you can raise your children by yourself, there's nothing in this world that you can't do. You're wonder woman! 
Better to have a loving, single-parent family than a 'conventional' family where the parents hate each other and the father is a drug addict. You're doing great, hun. 
I respect all the women who have to work long hours and go home to take care of their children. The world needs so much of their dedication and tenacity.
I was once a single mother, with very few resources, so I know what you're going through… If you need anything, I'm here! 
When you become a mom, you never really become alone in your thoughts. A moms always has to think of herself and her child, and most of the time, put his/her needs before her own. 
As a single mom, you always have to take care of your children, often alone. That is why 'single mother' is not just a title… it is an honor. 
Some are kissing mothers, some are scolding mothers, and some are both kissing and scolding mothers. Yet, it is still love just the same. 
Raising a family is hard work, and it can definitely be more difficult for single parents struggling to make ends meet. They don't need more obstacles. They need more opportunities.
The moment a child is born, the mother is also born. She never existed before. The woman existed, but the mother, never. Yet, a mother is an exciting role to take in your life.
If the whole world were put into one scale, and my mother in the other, the whole world would kick the beam. That's how significant she is in my life. 

A child can always find forgiveness in her mother's heart because they are actually one and the same. 

I think while all mothers deal with feelings of guilt, working mothers are plagued by guilt on caffeine.
A mom may hold her children's hands for a short while, but she hold their hearts for an eternity.
You know what's the most the most amazing thing about mothers? They always find ways make it work – be it finding things you thought you lost, or dropping everything at work to make sure you're okay… Mothers deserve countless trophies.
Single Parent Inspiration
Being a single parent is definitely twice the stress, but if I had to pick someone who can pull it off, I would choose you. 

I think it's essential for for every mother to find their own way in doing things. 

A single mother is not familiar with the concept of a single mother… all their free time is filled with her precious little girl/boy.
For me, motherhood is about learning the qualities I didn't know I had, and dealing with the fears I didn't know existed.
Some days you feel really good about your work, and some days you don't… but that's what makes the journey valuable.
Becoming a mom is one of the best achievements in the world, and boy, have you done well…

Even though you are just two, you guys make the most diverse, nutty, and loving family I've ever seen!
One has to carry on as a mother, no matter what, and that's what you've always done so gracefully.
My daughter/son and my parents are the loves of my life. Who needs a man?

To all the single moms out there feeling all the weight of their shoulders: I'm so proud of you, and you should be proud of yourselves.
Message To My Single Mother
Thank you for showing me what true love looks like.
Mom, I don't know what my life would be if I didn't have you. I know you're juggling a lot, so please know that I appreciate you so much.
Thank you for holding my hand through the turbulences of my teenage years.

Thank you for always wiping my tears away and giving me hope for sunnier days.

Thank you for making me believe in myself and helping bounce back up everytime I fall down.
Waking up to such a wonderful role model everyday is a blessing.
God could not be everywhere… so, he made mothers like you.
Many things are uncertain in this often rough world, but a mother's love is constant.
I don't know how you do it. Even though the going gets tough, you always get out of bed… though sometimes it's because there's coffee downstairs.  
If I could compare my mom to something, it would definitely be the sun… actually, she's my whole universe. 
Loving A Single Mom Quotes
Seeing your passion for your work, family, and friends as we've been dating makes me want to be a better person myself. Thanks for inspiring me.

The greatest love is that of a mother, and I hope to someday be worthy of receiving the fierce love you give to your beautiful children.
Your dedication and kindness are truly one of a kind.
The most beautiful woman in the world is one who loves her children more than herself. To me, that person is you.
People always tell me that being a single mom is hard, but honey, you make it seem so effortless somehow. You were born for this.
After seeing the way you fight for your children, I'm sure that they have the best mom ever. 
Being a full-time mother is one of the highest salaried jobs… why? because it is remunerated with pure love.
The most precious jewels you could ever have are the arms your children.
What is best for us will ultimately be the best for the baby, because when we are emotionally healthy and strong, we can be the best parents we can be.
Mother – a title just above the Queen.
Struggling Single Mother Quotes
Motherhood is not just about taking care of others, but it is also about self-discovery. It is the most beautiful thing. 

Motherhood matters. More than having the perfect house, the perfect body, the perfect husband, the perfect kids, the perfect anything. You are a game-changer, a life changer, and no one could ever take your place. 
The best gift a parent can give to their children is time, but it's also important for you to know that it's okay to have a little 'me' time!
Remember that you are not alone in this… I'm always here if you need a hand.
I wish I could have what you and your daughter/son have in the future… no matter what, you both love each other.
You give motherhood your all, and that's why you deserve the best.
Whenever you feel discouraged, just remember that you are the center of the universe to those tiny humans you made from scratch. You're kind of a big deal.

Whatever happens, life goes on and us mothers have to march through life… but I know we're strong enough.
When you're a single parent, you're often lonely, yet never alone. All we can do is to savor every moment! 
You are allowed be a bit of a mess and still be a good mom. There's room for both.
Remember that you are not alone in this… I'm always here if you need a hand.
I wish I could have what you and your daughter/son have in the future… no matter what, you both love each other.
Single Mom Inspirational Quotes
I won't lie: I struggle to keep everything together sometimes… but every night as I watch her sleep peacefully, I am reminded of the reason of it all, and it's all worth it.
A mother is irreplaceable… no one can do what they do.
You have a good head on your shoulders, and that's how I know that you'll achieve your goals. But please remember: don't be too hard on yourself! 
A mother is clothed with strength and dignity, laughs without fear of the future. When she speaks, her words are wise and when she hugs, everything feels alright.
You can't learn how to be a mom at school… but trust me, you're a natural born one.
As long as you are giving our kids the best life we can, I don't see anything to be ashamed of. 

I am a single mom. I am the breadwinner, the caretaker, and the love-giver… but you know what, I love my job, because I know I have an opportunity to raise a wonderful kid.
Motherhood is the best thing that has ever happened to me… I'm sure it will be the same for you.
At the end of the day, it's the bond you share with your child that matters. I have no doubt that you'll know how to build that.
I'm not really single. I mean, I am, BUT I HAVE A SON. Being a single mother is the most fulfilling role I've ever had.
Words Of Encouragement For Single Moms
Your past experiences will only make you become stringer, more caring and more protective towards your babies. 
Having a good career is important, but nothing will ever top my priority of being a mother. 
She has four arms, four legs, four eyes, two hearts, but double the love… that's what single mothers look like.
Gone are the days when you would sit and wait for your knight in shining armor. Be brave, be independent and believe that you can do it… you're your own knight. 
Initially, I was afraid of being a mom. Then, I found out that it's not as scary as I thought… there's actually much joy in it.
Words Of Wisdom For Single Moms
Did you hear? Goddesses are real. They are called single moms.
Single mom or not, remember that you are the best and your best will always be enough.
I had a lot of guilt as a single mother trying to raise a child. I had to go to work and my husband was screaming that he didn't want me to. Piece of advice: remember that with proper time management, everything is possible.
Going through all these pitfalls is just part of the process of becoming a great mom. 
Don't listen to what others might say, or assume, about you. Like Paula Miranda said, any parent would do whatever it takes for their kids, and a single mother is no different.
You are never 'just' a mom. You are everything your child could need in life and more.
A mother's love is undying. At the end of the day, only you can give your children eternal love.
We may encounter many defeats, but us mothers must not be defeated… the world would fall apart without us.
Personally, I think that the best part of being a mom  is unconditional love. I have never felt a love as pure and rewarding as my son's/daughter's.

On the days you feel like failing, look around. You've done so much already, and I promise that your kids still think you're the best mom in the world.
Empowering Words For Single Moms
Motherhood is the strangest yet most gratifying thing, it can be like being one's own white horse.
I think birth and motherhood are not things that you're trained to do. Nobody can really teach you how to be a great mom, but you will have to experience it yourself.
Each child is biologically required to have a mother. A father figure would be great, but I can imagine that you as a mother would be more than enough. 
The best thing about motherhood is developing a special and perpetual bond with your child. 
Babies are bits of star-dust that has fallen from the sky. Lucky are the women who knows the pangs of birth, for she has held a star.
There's no way to be a perfect mother, but there are a million ways to be a great one.
I believe that the choice to become a mother is the choice to become one of the greatest superwoman there is. 

Once you're thrown into motherhood, you can't get out… but darling, you're doing a breathtaking job.
A mother's heart is the child's classroom.
Mothers are angels, and nothing can convince me to think otherwise.
Encouraging Words For Single Moms