Encouraging Words for a Friend
As mothers, we are always looking for ways to support and encourage one another.  When a friend is going through a hard time or just needs a little pick-me-up, encouraging words for a friend can make all the difference.
There are many different occasions on which you may need encouraging words for a friend. Whether they've experienced a tragic loss, a difficult divorce, or an unfortunate let-down at work, comforting words for a friend in need can help pick them up when they need it the most.
Encouragement can be one of the most powerful tools we have in our arsenal.  When we encourage someone, we are telling them that we believe in them, that they can do it, and that we are here for them.  Sometimes all a friend needs is to hear those words of encouragement.
Here are words you can use to encourage your friends.
How Do You Motivate a Friend in Life?
It's just a bad day, it doesn't mean things will always be this way.
You are such a blessing in my life, so even if you don't believe in yourself right now, I believe in you.
You are such an amazing person, take a deep breath, this is just a bad day, tomorrow will be better.
Things will get better for you, I promise.
You are the smartest human being I know, this too shall pass, and something even better will come along.
Every difficulty lies opportunity, every challenge provides an opportunity to learn and grow.  So when you encounter difficulty, don't be afraid to face it head on.  You'll come out stronger in the end.
Always remember, no matter what, you re loved by me and so many others.  You bring so much happiness to our lives, remember that.
Don't give up on your dreams, no matter how hard it gets.  So keep going, never give up, and never forget how amazing you are.  If you need help remembering that, call me, day or night.
Because you are the one writing the story of your life, you have the power to write in all the good times that you want!
If you need some good news, it's that you only need your own permission to be happy.  
What Are Some Uplifting & Positive Inspirational Words?
We all have days where everything seems to go wrong.  On days like that, it can be easy to lose faith in yourself and feel like you'll never get things back on track.  If you have a friend who is struggling, here are some encouraging messages to send them to keep their spirits up.  
First, remind them that it's just a bad day, not a bad life.  Things will eventually get better, but they just need to get through this rough patch first.  Second, tell them to take a deep breath and relax.  Finally, encourage them to stay positive and to keep moving forward.  It might be tough, but they can do it.
You're going to completely forget about this incident in a few weeks.  It honestly isn't worth your time, figure out an alternative course and get what you need that way!
You are so much stronger than you think you are.  You are an amazing person and you deserve only the best.
Getting praise after success at work doesn't mean as much as having a friend let you know how great you are.
How do you uplift a friend? In your case, you're light enough to just pick up!
I've found that the most inspirational words of encouragement are usually written in public restrooms- however, don't call any of the phone numbers.
How Do You Uplift A Friend?
Give your friend your full attention, sincere compliments, and a positive atmosphere.
Invite your pal over for a healthy meal or out to a casual restaurant; it doesn't matter where as much as that it's just the two of you hanging out and enjoying some grub.
Plan to take a walk- whether it's a stroll through the park, a hike in the mountains, or just stretching your legs around the block- that way you can chat and get your bodies moving, and feeling good.
Along with walking, yoga and meditation groups are a great way to get your friend in higher spirits and ready for good times.
Have a brainstorming session with positive thoughts to help your friend make a list their accomplishments and blessings.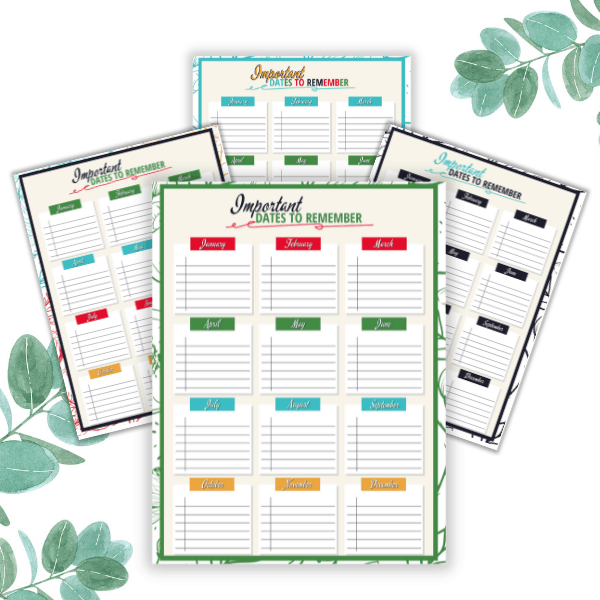 Keep Track Of Your Important Dates With Our FREE Tracker
What Can I Say To Motivate Someone?
An hour of praise wouldn't be enough for all that you've done.
Don't let anyone push you around but yourself.

Sometimes it doesn't matter how hard you try; however, you should be proud if you tried your best.

Good times are precious because we have bad times, too.

The best encouragement during a failure is the promise of future success.
How Do You Send An Encouraging Text?
Every failure is worth 100 successes, because you learn from mistakes.
Nothing makes me happier than remembering the good times with you!
Being complimented just because you're awesome means so much more than praise after success- so don't get hung up on failure!
There's sure to be good news in your future, because you've already heard the worst.
You always get back on your feet, so it doesn't matter how many times you get knocked down!
How Do You Make Someone Feel Special When They're Down?
It doesn't matter how large the obstacles before you are, because you're the strongest person I know.
Sending love and positive thoughts, because you already have the hard work and skills to do whatever you want.
"Always remember you are braver than you believe, stronger than you seem, and smarter than you think." – Christopher Robin
When you think about the past, focus on the good times!
The best encouragement during a failure comes from friends and family that know how great you are already.
Aside from a thoughtful, personalized, and heartfelt message, choosing a gift is a great way to encourage a friend and invoke positive thoughts.
Something simple but eye-catching, such as a key ring, coffee mug, candle, desk blotter, or poster that has a motivational message or image can serve as a daily reminder of your support.
Even a bouquet, aromatherapy set, balloons, a t-shirt, or a gift basket of snacks, teas or coffee can be an excellent way to give your words of encouragement a lasting effect.
Short Words Of Encouragement For A Friend
The best way to spread positive thoughts is by having them, yourself.
Who you are isn't defined by what you're going through.
Surround yourself with people who love you, and you're sure to have good times.
Your courage, determination, and positive attitude prove that it doesn't matter what life throws at you- you can always bounce back.
Although being ill has taken a lot out of you, the good news is that all you need to worry about is getting better!
Text Messages To Encourage Positive Thoughts
Clear your mind, close your eyes, and think of our good times!
Maybe you feel like life is a pit of snakes that you're dangling over, but just hang in there!
Strength, patience, and faith will carry you through your trials and into your hour of praise.
Call me any time you need to chat, vent, or rant- it doesn't matter what time of day!
Positive thoughts can strengthen your mind, heart, and soul while you strengthen your body.
What Are Uplifting Words?
Calm, serene, tranquil, and peaceful are all words that can paint a picture with positive thoughts.
To calm your heart and free your mind, sip hot tea and think of good times.
When you need positive thoughts, imagine a serene meadow and replace all your worries with wildflowers.
Remain tranquil under pressure, and you're sure to receive your hour of praise!
When the pressure and stress from work is weighing down on you, remember the peaceful sanctuary that is your home!
Motivational Words To Use In A Message
Confident, dynamic, courageous, and talented are encouraging words for a friend that needs a morale boost.
To a confident individual like you, the best encouragement during a failure is remembering your successes.
With your dynamic, determined, and driven nature, you're an asset wherever you go!
Just surviving what you've been through shows how courageous you are.
Although you don't always get your hour of praise, I know that you're a talented, clever, and engaging person.
Words To Raise Your Friend's Spirits
Joy, faith, harmony, and adventure are all good to use in  short inspirational messages for friends that are running short on good news and need an emotional boost.
I'm wishing you good times with joy, love, and happiness to go around.
Have faith in yourself, because you deserve your hour of praise!
When the world is a swirling frenzy of noise, focus on the harmony in your heart.
With any adventure, it doesn't matter if you fall down as long as you stay on track.
How Do You Cheer Someone Up With Words?
Call me if you need encouragement during a failure, or just a compliment on your new haircut.
After all you've done for me, it doesn't matter what anyone else thinks: you're the best!
Positive thoughts are all that I have about you, because you're positively excellent.
Even though your hour of praise is coming late, it's well deserved.
With you as a friend, I know that good times are only a phone call away.
Messages To Brighten Your Friend's Day
As soon as you feel better, we're going to have a blast- it doesn't matter how long it takes, just focus on getting well!

When you're a caretaker, the best words of encouragement are, "Can I help?"

Despite the first step being the hardest, the path to success gets easier as you go!
Remember the good times and learn from the bad, and your future will be all smiles.
Don't let anyone tell you how to feel- it doesn't matter if it's good or bad, your feelings are your own.
How Do You Make Someone Feel Special?
Be a good listener.
Making direct eye contact, reaffirming their statements, and hearing them out completely are all great ways to show your friend that you're listening to their troubles.
Make a list of what makes them unique.
If your friend is feeling down on themselves or needs encouragement during a failure, try helping them see their potential by listing their accomplishments, notable qualities, and talents.
Spend one-on-one time with them.
Spending quality time together doing activities you mutually enjoy like lounging on the couch with popcorn and a movie or going for a brisk walk is a great opportunity to reminisce over the old good times and make new ones! 
Be genuine with your communication- both verbal and body language.
You've just listened to your friend who needs encouragement during a failure, and they want your feedback. Use this opportunity to be completely honest, point out the positive things about your friend, and assert that they're an important person. Along with confident language and a purveyance of positive thoughts, a hand on the shoulder or a well-timed hug can show your support.
How Do You Inspire And Motivate Others?
Specific goals are the best starting point.
Encouragement during a failure can help carry your friend toward success, if only you know what they're aiming for. Help them to put into words what they want from life, so that they can be prepared to seize it.
 Time management can be a struggle, so plan for success.
Few things are more overwhelming than the pressure of the clock, and chances are that "time" is the reason for most failures. Making a schedule weekly, monthly, or daily can help your friend prioritize their time strategically- you can even gift them a day planner, and preschedule an hour of praise!
Lead by example to make an impression.
Giving great advice, reminding them of good times, and helping your friend cheer up won't really stick with them if you're a glum bum. Follow your own advice, and your friends will follow suit!

Positive thoughts don't come from negative reinforcement. That praise after success is more effective in teaching than punishment after failure has been proven over time; therefore, don't kick someone when they're down. Instead, rewarding desirable behavior and providing encouragement during a failure is the correct way to culture success, happiness, and confidence in others.
Reminders can bring goals closer to your reach. Whether it's a project that needs to be done at the end of the week, next month's phone bill deadline, or a plan to go grocery shopping, setting phone reminders or writing notes can help keep anyone on track.
How Do You Comfort A Friend?
Understand what they're going through.
Ideally, you've been through exactly what your friend is feeling; however, if you don't really know where they're coming from, try to put yourself in their shoes.
Tell your story.
Maybe you've had an experience that invoked similar feelings, or otherwise made waves in your life- you can tell your story to help your friend feel like they aren't alone in their emotions.
Appeal to their common sense when they're overreacting.
Sometimes, one failure is worth a lifetime of disappointment. Your friend may be feeling worthless, hopeless, or completely defeated because of a single misstep- in that case, you should remind them that this isn't the end of the world.
Challenge your friend to do their very best.
More so than reminding them of good times, challenging your friend to shoot for the stars can help raise their spirits and realize their hidden potential.
Words Of Encouragement To A Friend Feeling Down
Overcoming your fears is as simple as facing them.
Sooner or later, you'll get your hour of praise.

Losing even once can hurt, but keep in mind that most trees lose all their leaves each year, and still stand tall.

Positive thoughts are like chocolate- they make you feel great, people like it when you share them, and they're easy to get if you look for them.

It doesn't matter how old you are, you can always find happiness, joy, and adventure!
Words Of Encouragement And Strength
The good news is, every failure is worth it when you succeed, so never give up on your dreams.
Always remember that your life is an adventure, and there's sure to be some obstacles that you have to overcome.
Never doubt that you are worthy of positive thoughts, good times, and great friends.
Today only happens once and tomorrow is never promised, so start every day determined to do your best.
Whenever you feel weak, it doesn't matter how strong you are, but how strong the shoulder you lean on is.
Short Inspirational Messages For Friends
You're destined for great things, so rise to your challenges with positive thoughts!
You won't see your hour of praise until you've spent a day in failure.
No one can change your feelings except you, so the good news is that feeling successful is in your hands.
Just hearing words of encouragement can pick anyone up when they're down, so call me any time you need to hear some!
Winning isn't avoiding failure, but rather, learning from it.
Incredible things can seem impossible until they've been accomplished, so never be discouraged by a challenge.
Keep your head high and your goals higher.
Once you fill your mind with positive thoughts, it'll show in your success!
It doesn't matter how hard you work if you have a negative mindset, because you get the results in life that you think you deserve.
Quitting is the only real form of failure, so you've earned your hour of praise just for hanging in there.
Motivational Messages To Uplift A Friend
Integrity, drive, and hard work- because you put that into everything that you do, it doesn't matter how many times you get shot down, you'll get your time to shine.
The best words of encouragement that I can give you are to trust in yourself and recognize that you are worthy of great things in life.
With each step, you come closer to your goal- therefore, you should focus on one step at a time.
Working hard and receiving praise after success inspires others- I can't wait to be motivated by you!
Flowers don't grow straight up, proving that the path to success will bend and curve.
Inspirational Words Of Encouragement
The best way to give bad news is in a sandwich, between two layers of good news.
Words of encouragement and strength mean the most when they come from yourself.
Having your hour of praise is less important than actually reaching your goals- if nothing else, you can pat yourself on the back.
I know it doesn't matter how many mountains you have to climb, you'll reach your destination regardless.
In the moment, receiving praise after success feels so sweet that you forget the bitter defeats in the past.
Positive Reinforcement Statements For Friends
Today, I will act in a praiseworthy way without expecting my hour of praise.
One step at a time and giving myself words of encouragement is how I will approach each day.
This failure is worth the lessons that I learned from it.
My family, friends, and community count on me in good times as well as bad.
Smiles, kind words, and hugs are like good news for the soul.
Words Of Encouragement For A Friend
When you feel like something can't be done, remember that nothing is impossible if you want it enough.
Having faith in yourself is believing in a dream that only you can see.
Winning and losing are usually separated only by positive thoughts.
Using every day to make good times with the people around you is the best way to enjoy life.
Remember the things that you have to be grateful for, and you'll rarely wish for more.
Encouraging Words For A Friend Who Is Sick
Of course, you aren't feeling well now, but I'll be here for you now, just like the good times.
Whatever you need while you're getting better, I'm happy to help!
I'm here for you, whether you need a shoulder to lean on, cry on, or wipe your nose on.
Feeling better happens one day at a time- it doesn't matter if you want it to hurry up,so just relax!
All I want you to focus on is relaxing, having positive thoughts, and regaining your strength.
Encouraging Words For A Friend Going Through Cancer
You are the strongest person I know, and if anyone can win this battle, it's you!
Hope, faith, and love are always in my heart for you, and I can always share some positive thoughts, if you need them.
I'll help you in any way you need, so all you need to do is fight for your life.
Faith is hearing good news when there isn't any.
We can still have more good times and adventures, so get some rest for now and feel better soon!
Encouraging Words For A Friend Who Lost Their Father
Let's remember your father together, and the good times we had with him.
Bravery, courage, and wisdom are thethings that your dad left with you.
Your father's words of encouragement to you mean even more, now.
Losing your dad may make you feel as though you'll never have good news again, but he would want you to have positive thoughts.
You will always miss your father, it doesn't matter how many years go by after his death; however, you can still carry on with your life.
Encouraging Words For A Friend Who Lost Someone
I can't imagine what you're feeling, but if you want to talk about it I'll be understanding.
Know that it doesn't matter how long you mourn, I'll be here for you.
Nothing can bring back a loved one, but nothing can destroy their memory, either.
My heart hurts knowing that you lost someone close to you, but I'm glad that you had so many good times together.
Losing a loved one can make you feel alone, but remember that we're in this together.
Encouraging Words For A Friend With Depression
Don't feel bad about living with depression- it doesn't matter who you are, it can affect everyone.
Things can get out of control and make you feel overwhelmed, but remember to just start with what's in front of you.
It's okay if you feel like you can't even get up some days, as long as you know you have friends that care.
Be genuine with yourself, and positive thoughts will follow.
You can't help what happens to you, but the good news is that you can control your own actions and choices.
Words Of Encouragement For A Friend With Marital Problems
As long as you have the same goals, a marriage has room to grow- you just have to be willing to compromise on the little things.
Supposedly, marriage is about being there for each other through everything; however, you might miss each other on a few marks.
Marriage without love is a lie told twice, but a marriage with love is honest and pure.
Love is about giving, not what you want to get.
Respect, trust, and understanding are necessary for the foundation of a long-standing marriage.
Encouraging Words For A Friend Going Through A Breakup
Breaking up with you was his mistake, so don't let him see you cry- I don't mind, though!
The pain you're going through is proof of how hard you loved, but also evidence that you can love just as much again one day.
I'll do anything I can to give you positive thoughts, so get ready to put your heartbreak on the back burner.
If you want to cry, go ahead; however, good times are in your future, whether you want them or not!
My heart's breaking next to yours, because I can't stand to see you feeling rejected. Just remember that you are special, kind, and a friend that I can't do without.
Encouraging Words For A Friend Having A Bad Day
When your obstacles raise higher, learn how to jump!
Most great accomplishments seem impossible until someone's acheived them.
I've learned that every failure is worth it to learn a lesson.
The best encouragement during a failure is to get up, because you haven't really failed unless you stay down.
Failure is like gravy, and success is like mashed potatoes: you can have success without failure, but it won't be as satisfying.
Encouraging Words For A Friend Who Is Down
You're always quick with positive thoughts for me- would you like me to give you some of them back?
With each day comes another opportunity for good times.
It's important to make others happy, but you should start with yourself.
Even with organization, it doesn't matter how much you need to do; it always feels like you didn't get something done. Therefore, don't worry about being a completionist!
Keep going, and good news is sure to find you.
Words Of Encouragement For A Grieving Friend
You have my deepest condolences.
I have only positive thoughts, wishes, and prayers for you.
By you and everyone they touched, your loved one will be missed dearly.
Wishing you strength and comfort during this difficult time.
You and your family are in my thoughts and prayers as you remember the good times with your recently lost loved one.
Encouraging Words For A Female Friend
The best way to have positive thoughts is to keep your head, heels, and standards high.
Don't let the "Mean Girls" in life get you down, because you can wear any color you want on Wednesday.
A best friend is like a little black dress: stylish, reliable, and goes with everything about you!
Every woman is beautiful in her own way, it doesn't matter where they're from.
A good girl friend will go shopping with you, but a best friend will buy you lunch, too!
Good times are like sprinkles: they make everything more colorful and you can never have too many.
Rain or shine, I'm here for you with positive thoughts and an umbrella!
Being around you is like basking in the presence of royalty- it doesn't matter if you're wearing a ball gown or sweatpants, you're a real queen.
A second of time with you is worth more than an hour at any resort.
Sometimes, angels come to us in the form of friends when we need words of encouragement.
Encouraging Words For A Male Friend
If feel alone, just remember that you're a great friend to me, and you can be good friends with yourself, too.
To have someone that gives you encouragement during a failure is to have a real friend.
The best words of encouragement come from your best friend over a couple of beers.

You never realize how stressed you are until you try to relax, so remind yourself that it doesn't matter if you fall short of your goals sometimes.

One failure is worth all the success that can come as a result.
Promise yourself praise after success, and you'll have something to look forward to!
Focus on good times, and more will follow.
Don't let anyone rain on your ball game; keep positive thoughts ready like an umbrella!
When you venture into deep waters, I'll be your flotation device!
Instead of hating on your enemies, just buddy up with some friends.
Comforting Words For A Friend In Need
When you feel like it's the end of the world, remember all that you've done and all the good times that are still to come.
Every failure is worth the experience that you gain.
Never think badly about yourself; positive thoughts culture positive results.
I know it doesn't matter what anyone else says, you always work hard to get what you want in the end.
Put a smile on your face, because I've got good news for you: I think you're great!
This isn't the end of good times, but the beginning of something special, exciting, and new.
Thank you for always being there for me when I need encouragement during a failure. I want to do the same for you!
My dearest friend, through good times and bad
I regret seeing you feel so sad.
I'm wishing you strength while things seem bad,
And hoping that soon I can make you glad.
God can always give you good news, if you're willing to pray.
If you need encouragement during a failure, prayer is the best way to get a pep talk that will stay with you.
Encouraging Words For A Friend Going Through A Difficult Time
You're awesome because you never give up.

Knowing that you're in my corner makes me feel like a champion, so remember that I'm in your corner, too!

You're worth more than an hour of solitude, so consider a vacation for some "me time."
Channeling positive thoughts and good vibes your way.
Lifting your spirits is as easy as investing in good times.
Kind Words Of Encouragement For A Friend
I want you to know that when it seems the whole world is against you, I'm on your team.
Just wanted you to know it doesn't matter if you fail, as long as you don't quit.
I'm here for you, whether it's your hour of praise or your moment of despair.
I feel like our friendship is a fairy tale, and the good news is we can help each other slay dragons along the way!
Be good to yourself, because you're worth having positive thoughts, good times, and peace in your heart.
Quotes About Encouragement
Encouraging Words For A Friend