Easter Captions for Instagram
Get ready to hop into the festivities with our top 150 Easter captions for Instagram! Whether you're taking a photo of your favorite Easter basket full of easter candy, or a cute chick on top of your easter eggs, the kids dressed in their Sunday best, these fun and creative Easter captions for instagram will be sure to capture the heartwarming spirit of this special holiday!
We have included some funny easter captions that will have everyone giggling.  
Easter is the perfect time to post some cute, festive photos with your family and friends and their easter candy. But before you hit "post," why not add a little extra oomph to your post by adding some cute easter captions? Here are some of the best Easter captions for Instagram that will make your followers say "aww!"
Hoppy Easter!
Egg-cellent Times Ahead.
Let's Hop To It!
Happy Easter to my favorite bunny.
You are one cute chick, I would share my eggs with you anytime!
Some bunny loves me.
We are decorating eggs today, what are you up to?
Easter eggs-travaganza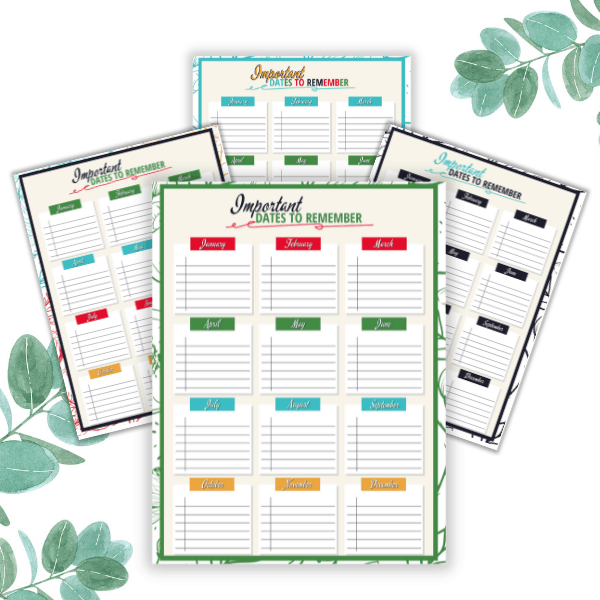 Keep Track Of Your Important Dates With Our FREE Tracker
Cute Easter Captions For Instagram
Looking for some clever Easter instagram captions to post on Instagram? If this is your very first Easter, let your enthusiasm shine as you capture your holiday memories! Choose an expression that's witty, inspirational and unique, egg puns always work well!
Check your front yard for bunny tracks, so that you won't miss any surprises!
Don't put all your eggs in one basket, but bring a second large basket with you!
Who said just eggs isn't a balanced diet?
Everyone loves an Easter egg hunt, but I'm only here for the solid chocolate bunnies.
Hippity, hoppity, Easter's on it's way!
No bunny loves you like I do, although I love the chocolate bunny almost as much.
Let's hop into spring like bunnies that are late to their favorite Easter egg hunts!
On Easter Sunday, all you need is family, friends, and lots of easter candy.
Bunny kisses, Easter wishes!
If you catch Peter Cottontail, you'll have an eggs cellent Easter!
All my eggs, all in one basket!
Happy Easter to all my Peeps.
Sending kisses and easter wishes to all 
Captions For Easter Pictures On Instagram
Adding funny easter captions to your instagram images will massively increase your reach, people will share easter captions that make them laugh out loud!  Keep reading our clever easter instagram captions to find one that resonates with you. 
Here comes Peter Cottontail, hopping down the bunny trail; let's jump him before the egg hunt!
I love that on Easter, it's acceptable that a balanced diet is chocolate!
Don't eat all the easter candy in one go!  #sicktummy
You can't find me… I'm too egg-cellent at hide-and-seek!
Hippity, hoppity, happy Easter!
Hoppin' into the weekend like… #eastervibes.
Let's get crackin' with some egg hunt fun.
I hope the Easter Bunny brings you chocolate bunnies by the dozen and Peeps by the score, in fact, if you add graham crackers, you'll have Easter s'more's!
Never give up, because I found an egg in the yard from last year's Easter egg hunt.
Easter Captions Instagram
Found the best easter egg hide ever!
I hope you find a basket full of blessings, love, and chocolate bunnies this Easter.
Have an egg stra special easter
I'm egg cited for Easter!
That's what we call hoppin' good times
You're the sweetest little bunny I know, so have an eggs-cellent Easter! 
Have an egg stra special day.
I love you like no bunny!
I always share no chocolate with my favorite peeps.
You're the cutest chick I've ever seen, so I filled your basket with jelly beans. Happy Easter, to my springtime queen!
This chick is hopping at the chance to spend Easter Sunday with some bunny special!
Easter Instagram Captions
Easter is a time to celebrate and share photos with friends, and what better way to do that than with some cute captions for instagram.  We put together some of the best easter instagram captions we think you will love.
The cutest little bunnies in town, don't forget about this silly rabbit.
Knowing someone as special as you makes every holiday egg-stra special, but Easter is extra egg-cellent!
I love easter!  A holiday where you eat chocolate all day long and no-one complains!
Easter with my favorite peeps
This Easter, I'm spreading some joy! Can I egg you on?
Eggs-tra special Easter wishes coming your way
Just hopping by to wish you a Happy Easter.
Who says easter egg hunts are only for the kids!
If you put all your eggs in one basket, then you can put the chocolate bunnies in a second basket.
The secret to being successful during an Easter egg hunt is tackling the giant bunny before he unloads the goods.
Happy Easter Sunday, to every bunny I know!
I'm a chick magnet, so naturally this is my favorite holiday!
Setting up an epic egg hunt, coloring dyed eggs like a pro, and eating chocolate bunnies until you pass out; surely, there's no better way to celebrate Easter.
Hopping into spring with a full heart!
There's nothing better than bunny kisses and Easter wishes!
Instagram Captions for Easter
With Easter just around the corner, it's time to start crafting clever easter captions for all your Instagram pics!
Me and my little chicken!
Happy Easter from our crew to yours.
Let the easter egg hunts begin.
Tis the season where literally putting all your eggs in one basket is acceptable!
I can tell it's Easter because of the little spring in my step!
The best part of Easter? The chocolate bunny, obvi."
Wishing a happy Easter to all my peeps.
Easter brings sweet surprises
Easter spells warmth, hope, and love.
I used to love Easter and then I had kids, chocolate and kids don't make for a quiet day!  HELP ME.
Eggs-tra special moments.
Who's egg cited for Easter?
Easter egg hunts are my favorite!
I'm egg-static about this holiday.
Ears hoping nobody gets run over at the easter egg hunt!
Easter Puns For Instagram
Easter is the perfect holiday to share your favorite memories with family and friends at your favorite easter egg hunts. Whether you've gathered around a table full of treats or crafted some egg-hilarating decorations, Easter deserves to be documented with an unforgettable caption.  Check out our favorite egg puns today why don't you!
Some bunny loves you, and that bunny's me!
Have an egg cellent Easter egg hunt that's everything you cracked it up to be.
Hop like a bunny, cheep like a chick because if you want chocolate bunnies, you have to move quick!
Every bunny was kung fu fighting, Those rabbits were fast as lightning.
You're the bun-shine on a cloudy day- hoppy Easter!
Happy Easter to an ear-resistible, hippity, hoppity babe of a bunny .
Bunny hopping to the Easter egg hunt!
As much as I love chocolate bunnies, I'm glad that I found some bunny special.
Don't worry, be hoppy- happy Easter, to some bunny special.
Are you ready to spend Easter looking for chicks? Have an egg cellent time at the Easter egg hunt!
I'm spending Easter with my Peeps!
Happy Easter Instagram Captions
When it comes to enjoying an Easter holiday, you can put all your eggs in one basket and get ready for spring!
Reminding you that Easter isn't all about eating chocolate bunnies, carrot cake, and boiled eggs; after all, there's jelly beans, too!
No bunny but you will just quite do, so spend Easter with me for my dreams to come true!
Just don't carrot all? Then sit at home and eat chocolate bunnies without me; otherwise, come to my Easter egg hunt tomorrow! 
Who's egg cited for Easter?
We had an egg-cellent time with friends and family
It's all about the eggs-perience
The only hoppin' I'm doing today is going from chocolate bunny to chocolate bunny.
Feels like Spring over here 🌸☀️🌷    
Religious Easter Captions
Even when laid in the grave, the truth will live on- with this in mind, happy Easter.
God bless you and your family as you enjoy your Easter egg hunt, church service, and egg coloring traditions!
He will bring renewal and new life.
May your day be filled with peace, love, and joy this beautiful holiday. Happy Easter! ✨.
Let us rejoice and be glad in Him this beautiful morning. He has risen ❤️.
He is risen indeed! Alleluia ⛪️
Easter egg hunts: the one time kids are allowed to eat stuff off the ground. 
Treat your life like an Easter egg hunt, and you'll find all the best stuff!
Easter Quotes for Instagram
Easter is a time of celebration, and what better way to spread cheer than with some cute easter captions for instagram! Whether it's a few bunnies enjoying the day together or an egg themed pun that will put a smile on your followers' faces.  We've compiled a list of the best easter captions we think you'll love.
Show your followers how much you care by wishing them all the best this holiday season with these cute Easter captions for instagram. caption.
Hoppy Easter to some bunny I love!
Spring into an eggs cellent Easter weekend!
You mean more to me than chocolate bunnies!
Go big or go home—it's an egg hunt.
I'm so hoppy, it's Easter!
Easter selfie time—because why not!
Chocolate bunnies make the world go round!
Egg hunts are more fun with friends.
Happy Easter from our nest to yours.
May your day today be filled with chocolate eggs and marshmallow peeps.
"It's time for fun some peeps.
Just another Manic Bunny Day 🐇.
Huntin' for some Easter fun.
Who doesn't love easter with chocolate bunnies and yellow marshmallow chicks to eat!
No matter what kind of photos you're posting this Easter season, there's sure to be some easter captions for instagram in this list. From funny easter captions and puns to religious easter messages, these captions can help you share the joy of the holiday with your friends and family on social media.
So pull out those camera phones and get snapping—you'll be sure to find the best easter instagram captions here! Happy hoppin' everybody!
110 Hoppin' Easter captions & Quotes for Instagram