Jazz Up Your Easter Instagram With Exciting Captions
When the smell of springtime is in the air and the weather warms up, you can be sure that Easter Sunday is on it's way! With this in mind, your photos and videos of an Easter egg hunt, boiled eggs being colored and dyed, and your family wearing their best church clothes will need special captions, quotes, and messages, tailored for the holiday. Keep reading for inspiration to create unique social media posts with some hippity hoppin' Easter captions & quotes for Instagram.
What Is A Good Easter Message?
Along with being an indicator of winter's passing, Easter is the oldest celebration in Christian tradition, marking the resurrection of Jesus Christ; therefore, a religious quote or message is appropriate. However, a cute, playful, or "punny" Easter captions for Instagram can also convey the spirit of the season.
How Do You Write An Easter Message?
Consider your audience when curating a special message to sum up your own holiday spent with family or otherwise, to wish a happy Easter to others. Perhaps you should choose a sentimental, biblical, or serious conveyance for older family members, church goers, and ministers that you know- on the other hand, if you're reaching out to younger followers, casual friends, or even a marketing demographic, you may want to choose a more secular approach to the holiday.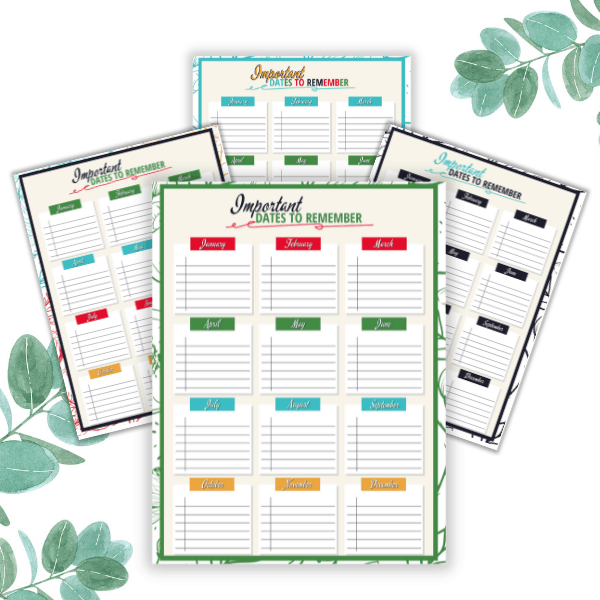 Keep Track Of Your Important Dates With Our FREE Tracker
Cute Easter Captions For Instagram
Check your front yard for bunny tracks, so that you won't miss any surprises!
Don't put all your eggs in one basket, but bring a second basket with you!
On Easter, I'm a cool chick and some bunny who loves you, all at once.
Everyone loves an Easter egg hunt, but I'm only here for the chocolate bunnies.
Hippity, hoppity, Easter's on it's way!
No bunny loves you like I do, although I love the chocolate bunnies almost as much.
Let's hop into spring like bunnies that are late to an Easter egg hunt! 
On Easter Sunday, all you need is family, friends, and  chocolate bunnies.
Bunny kisses, Easter wishes!
If you catch Peter Cottontail, you'll have an eggs cellent Easter!
There's nothing better than a friend; however, chocolate bunnies come close.
Happy Easter to all my Peeps, being that they're sugary sweet, soft in the middle, and impossible to leave alone! 
Here comes Peter Cottontail, hopping down the bunny trail; let's jump him before the egg hunt!
Let happy thoughts multiply like rabbits, love hatch like baby chicks, and springtime memories bloom like beautiful flowers.
Winter melts away so the birds and bees can come out to play- let's celebrate spring with Easter day!
Wishing you fair weather, festive spirit, and family fun on Easter Sunday.
Hippity, hoppity, happy Easter!
This Easter Sunday, treat yourself to chocolate bunnies for breakfast, colored eggs for lunch, and rabbit stew for dinner!
I hope the Easter Bunny brings you chocolate bunnies by the dozen and Peeps by the score, in fact, if you add graham crackers, you'll have Easter s'more's!
Never give up, because I found an egg in the yard from last year's Easter egg hunt.
Captions For Easter Pictures On Instagram
This Easter I wish you all the love, joy and, above all, peace in the world!
I hope you find a basket full of blessings, love, and chocolate bunnies this Easter.
Wishing sunshine, happiness and eggs all in one basket for Easter!
"Life is full of Easter eggs, you just have to find them!"- unknown
You're the sweetest little bunny I know, so have an eggs-cellent Easter! 
Celebrating Easter with you was an awesome, amazing, eggs cellent time!
Even if the sun doesn't shine today, I'll have an egg hunt indoors with you, anyway!
You're sweeter than candy, cuter than a bunny- to give you a great Easter, I'd trade all my money! 
You're the cutest chick I've ever seen, so I filled your basket with jelly beans. Happy Easter, to my springtime queen!
This chick is hopping at the chance to spend Easter Sunday with some bunny special- so don't make me go on an egg hunt for your love!
Cheap Ideas For Easter Gifts
Although chocolate bunnies are an eggs cellent item to stuff into a basket and hand off as an Easter gift, there are many options which can be purchased through our links to retailer sites. Along with snacks and candy, bubbles, pool toys, and sidewalk chalk are great basket fillers for springtime fun. Even toothbrushes, clothing, hair accessories, and jewelry can be Easter-themed, not to mention easily found at low prices.
The most beautiful flowers of springtime are daffodils, tulips, and you! Happy Easter, to the rarest bloom of the season.
Knowing someone as special as you makes every holiday egg-stra special, but Easter is extra egg-cellent!
Judging by the size of your yard, the Easter Bunny should be exhausted by the time you start your egg hunt!
The best Easter caption for Instagram around: spring into Easter, bunny style!
I'm reminding you not to put all your eggs in one basket as you celebrate this Sunday; that is to say, you can attend more than one egg hunt in a day! 
Setting up an epic egg hunt, coloring eggs like a pro, and eating chocolate bunnies until you pass out; surely, there's no better way to celebrate Easter.
Enjoy your Easter like an egg hunt that never ends- that is, a surprise around every corner!
If you put all your eggs in one basket, then you can put the chocolate bunnies in a second basket.
The secret to being successful during an Easter egg hunt is tackling the giant bunny before he unloads the goods.
Happy Easter Sunday, to every bunny I know!
Fun Easter Quotes For Instagram
"The earth laughs in flowers."- Ralph Waldo Emerson
"Easter is the only time when it's perfectly safe to put all of your eggs in one basket." – Evan Esar
"To plant a garden is to believe in tomorrow." – Audrey Hepburn
"Easter is very important to me. It's a second chance." – Reba McEntire
"Where flowers bloom, so does hope."- Lady Bird Johnson
"I must have flowers, always, and always." – Claude Monet 
"…April, dressed in all his trim, Hath put a spirit of youth in everything." – William Shakespeare
"Plant your own garden and decorate your own soul instead of waiting for someone to bring you flowers."- Veronica A. Shoffstall
"A kind word is like a spring day." – Russian Proverb
"Deep in their roots, all flowers keep the light." – Theodore Roethke
"The promise of spring's arrival is enough to get anyone through the bitter winter." – Jen Selinsky
"I still believe in Santa, the Easter Bunny, the Tooth Fairy and true love. Don't even try to tell me different."  – Dolly Parton
"The very first Easter taught us this: that life never ends and love never dies."– Kate McGahan
"Christ the Lord is risen today, sons of men and angels say. Raise your joys and triumphs high; sing, ye heavens and earth reply."– Charles Wesley
"Our Lord has written the promise of resurrection, not in books alone, but in every leaf in springtime."– Martin Luther
Religious Easter Sayings To Post On Instagram
"He knows the way because He is the way." —Jeffrey R Holland
"Faith makes all things possible … Love makes all things easy." —Dwight L. Moody
"Let your light shine before others."—Matthew 5:16
"Do not abandon yourselves to despair. We are the Easter people and hallelujah is our song." —Pope John Paul II
"But from this earth, this grave, this dust, my God shall raise me up, I trust." – Sir Walter Raleigh
"Easter was when Hope in person surprised the whole world by coming forward from the future into the present."- N.T. Wright
"All I really need is love, but a little chocolate now and then doesn't hurt!"- Charles Schulz
"Easter spells out beauty, the rate beauty of new life." – S. D. Gordon
"The Easter egg symbolizes our ability to break out of the hardened, protective shell we've surrounded ourselves with…"-Siobhan Shaw
"He is not here: for he is risen, as he said."- Matthew 28:6
"Faith makes all things possible… love makes all things easy."- Jeffrey R. Holland
"Where flowers bloom, so does hope."- Lady Byrd Johnson
It's not about the bunny, it's about the Lamb.
"The day the Lord created hope was probably the same day He created spring."- Bernard Williams
"The very first Easter taught us this: that life never ends and love never dies."- Kate McGahan
"Our Lord has written the promise of resurrection, not in books alone, but in every leaf in springtime." – Martin Luther
I hope you have a wonderful Easter Sunday filled with family, friends and faith!
Wishing you peace, love, and joy- happy Resurrection Day!
"I believe in Christianity as I believe that the sun has risen: not only because I see it, but because by it I see everything else." — C.S. Lewis
"Easter is the demonstration of God that life is essentially spiritual and timeless."— Charles M. Crowe
Easter Puns For Instagram
Some bunny loves you, and that bunny's me!
Everyone needs a friend who is all ears, so spread Easter love with chocolate bunnies!
Because the Easter Bunny came to town, there's goodies all around! Put your eggs in one basket and candy in another, but share everything with your sister and brother.
Have an egg cellent Easter egg hunt that's everything you cracked it up to be.
Hop like a bunny, cheep like a chick because if you want chocolate bunnies, you have to move quick!
"Every bunny was kung fu fighting,
Those rabbits were fast as lightening."
"You're the bun-shine on a cloudy day- hoppy Easter!"
"Happy Easter to an ear-resistible, hippity, hoppity babe of a bunny ."
"Bunny hopping to the Easter egg hunt!"
"As much as I love chocolate bunnies, I'm glad that I found some bunny special."
No bunny but you will just quite do, so spend Easter with me for my dreams to come true!
Just don't carrot all? Then sit at home and eat chocolate bunnies without me; otherwise, come to my Easter egg hunt tomorrow!
Don't worry, be hoppy- happy Easter, to some bunny special.
Are you ready to spend Easter looking for chicks? Have an egg cellent time at the Easter egg hunt!
I'm spending Easter with my Peeps- the marshmallow kind, that is!
What Are Some Easter Sayings?
Spring has sprung, the new birds sung about the sky, grass, and sun- I hope your Easter is lots of fun!
When it comes to enjoying an Easter holiday, you can put all your eggs in one basket and get ready for spring!
Hoping that the springtime brings you warmer weather, a fun Easter egg hunt, and a spring in your step!
Reminding you that Easter isn't all about eating chocolate bunnies, carrot cake, and boiled eggs; after all, there's jelly beans, too!
Easter is about love, hope, and happiness; therefore, may those be like your eggs in one basket.
The first Easter taught us that life never ends and love never dies; therefore, celebrate with the people who are the most important in your eyes.
Even when laid in the grave, the truth will live on- with this in mind, happy Easter.
God bless you and your family as you enjoy your Easter egg hunt, church service, and egg coloring traditions!
Don't put all your eggs in one basket- as a matter of fact, you should use a wheel barrow for the Easter egg hunt.
You're having a good hare day, feeling like a hot chick, and thinking of some bunny special; therefore, it must be Easter!
Easter egg hunts: the one time kids are allowed to eat stuff off the ground. Just make sure those are chocolate bunnies and not dirt clods!
Having an eggs cellent Easter starts with putting all your eggs in one basket- just make sure it's a big one!
Treat your life like an Easter egg hunt, and you'll find all the best stuff!
Easter weekend is a time for family fun, and to share your chocolate bunnies with everyone!
In an Easter egg hunt, you're hard to beat, but if you share your eggs I'll give you bunny ears to eat.
The Best Easter Captions For Instagram
Hoppy Easter to some bunny I love!
Spring into an eggs cellent Easter weekend!
You mean more to me than chocolate bunnies- good thing I don't have to choose!
Just like putting all your eggs in one basket, you can count on me, because I'll always be there for you. Have an eggs cellent Easter!
Wishing a berry special Easter to my shortcake.
Having you in my life is like having a basket full of chocolate bunnies.
Here's to hoping your Easter is like dozens of chocolate eggs in one basket.
Chocolate, sunshine, and family: those are the ingredients needed for an eggs cellent Easter!
Here's to hoping that you have better luck with the Easter egg hunt this year!
Nothing is better than spending Easter together with birds of a feather out in beautiful weather!
Happy Easter! It's time to trade the snow bunnies for chocolate bunnies.
This Easter, I wish for you a basket full of candy, a heart full of joy, and a home full of love!
Because Easter is a time to rejoice, greet everyone with joy in your voice!
Happy Easter to some bunny special, the real prize of any egg hunt!
Have good food, great company, and an eggs cellent time this Easter.
110 Hoppin' Easter captions & Quotes for Instagram