Congratulate Your Son With Heartfelt Graduation Message
Graduations are a big deal. Graduation is a defining moment in the life of any individual.  Since parents tend to be some of the most important people in their kids' lives, it is vital that you exhibit the pride, good cheer and happiness that befits the occasion.
You want to congratulate your son, but you don't know what to say.
A good congratulations message to your son on his graduation will include messages of pride from proud parents over his hard work and dedication. Some will send a thank you prayer as a message of gratitude for this accomplishment.
It should also include words of  hope for the bright future he has created for himself and a positive view of his ability to reach his goals. 
The Write Greeting is here for you! We've written articles that are perfect compliments to every graduation on the planet.
We have done all the hard work so that you can send a congratulatory message with confidence and ease. Just pick one of our pre-written messages or personalize your own greeting today!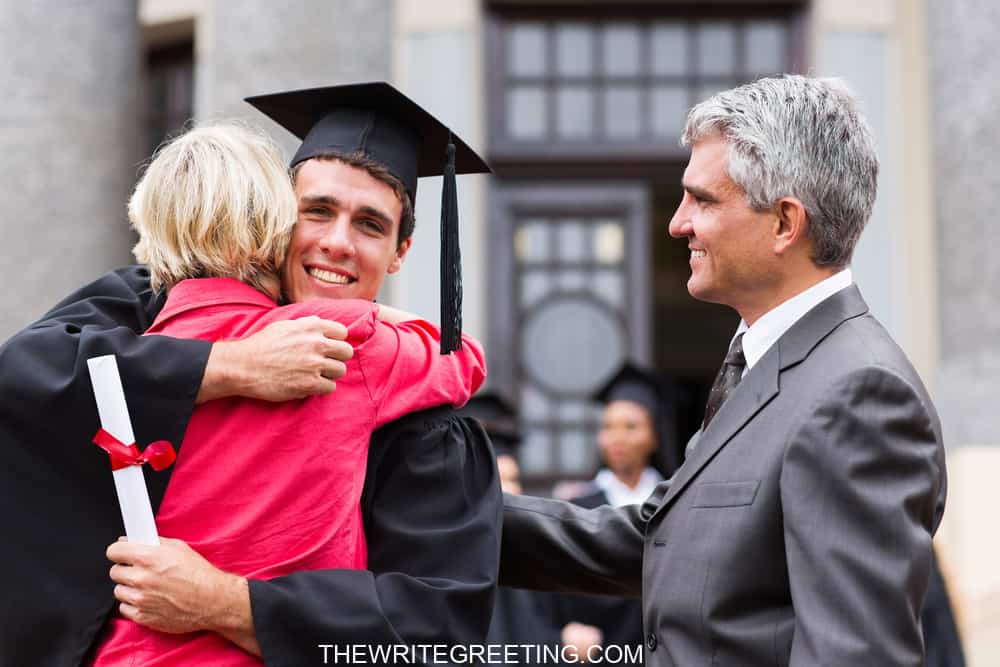 Congratulations Message For Graduation
Congratulations to our dearest boy on this important milestone!
Today is the result of your hard work. This requires a celebration! Congratulations!
I knew you could do it! Congrats! Happy graduation son! 
Son, congratulations! I know that you've been working hard for this day, and now it's finally here. You have achieved something that many people only dream of. Congratulations!
Congratulations on your graduation from [Name of School]. We are so proud of you, congratulations!
Presenting the latest Graduate in the family! Well done! We are so proud of you son!
Well done son! We are just so proud of you! Enjoy your graduation my son!
Congratulations on your graduation. You have grown into a bright young man and received much wisdom over the years in [Name of School]. Enjoy your moment today!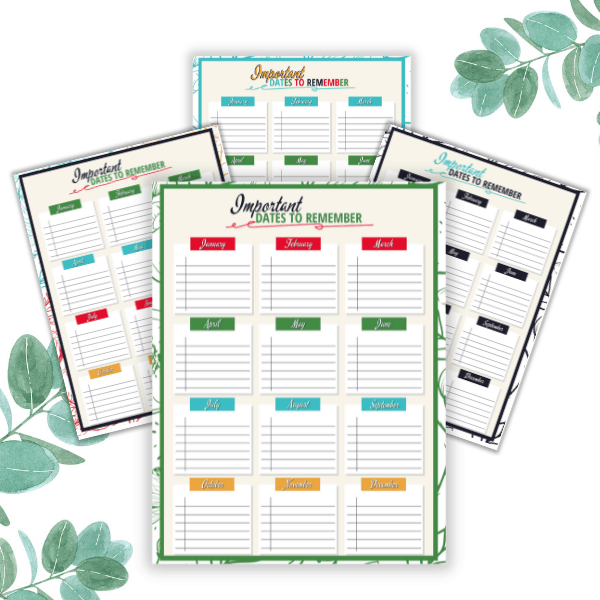 Keep Track Of Your Important Dates With Our FREE Tracker
You've done it! Congratulations on graduating from [Name of School] and thank you for all the memories we made together. Best wishes for your future.
You've really outdone yourself congratulations! We are so proud to have you as our son, congratulations on your graduation.
A truly impressive accomplishment! You can look forward to great things in life!
We are so grateful and proud of you today! Happy Graduation Day!
Handsome, intelligent, kind and qualified too. Quite a package I must say! Congratulations!
Congratulations on graduating from high school. You have grown into a respectable young man and we are so proud of the person you have become. Congratulations!
As parents standing by, congratulations is not even enough to express our pride in you. We have no doubt that you will go on and do great things!
Wishing you the best on Graduation Day! Congratulations son, you deserve this. 
I would like to warmly congratulate you on your graduation.
Congratulations for successfully graduating dear boy. Wishing you a very bright future!
I am so excited to witness this monumental day of your life and so happy for you!
I have always been proud of you, today is no exception. Enjoy your graduation!
We wish you glad tidings and great success on your graduation. 
Hope you find yourself always as content and optimistic as you are today.
Today is your day, congratulations! You should be so proud of all you have achieved. Congratulations on graduating high school.
You worked hard for this day congratulations! No one can take away the fact that you are now a graduate of [Name of School]. We are so proud of everything you've done and continue to do.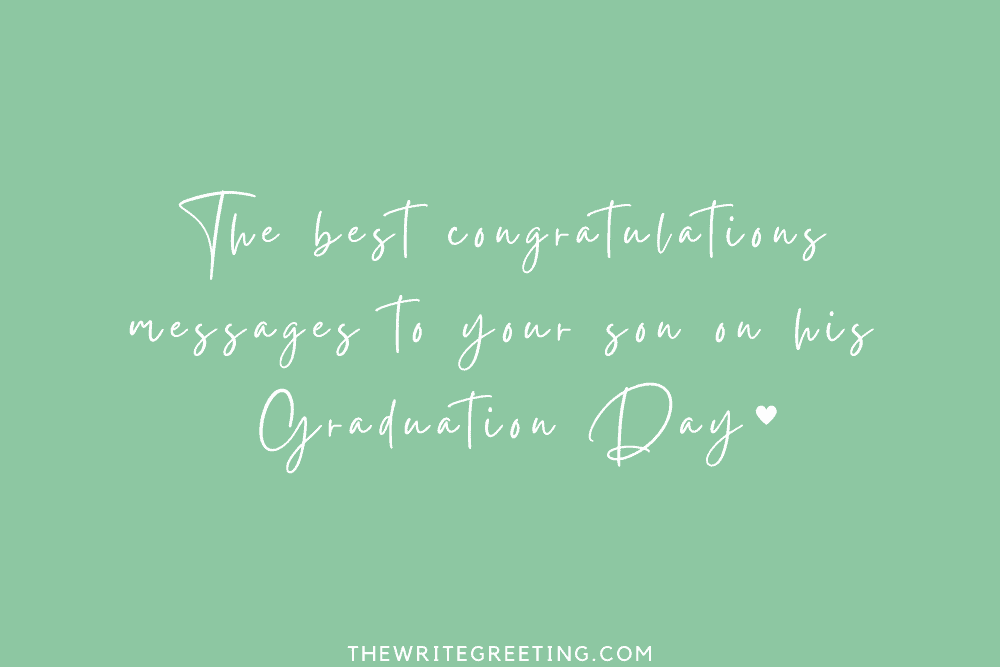 What Do You Say To A Graduating Son?
Finding the right words to express your feelings of pride and happiness can be difficult. Here are some pointers to help give you a start.
Congratulate the graduate. Let them know you are proud of their outstanding  achievement. Start off your congratulatory message in an upbeat and encouraging manner.
Recognize the achievement. Make them feel good about themselves. Mention their achievements. Things that made them stand out, like honors or medals etc.
Offer advice. Sincere advice is helpful and appreciated by most new graduates. They are stepping into something new and exciting. Help them along on their adventure by sharing some tips and anecdotes.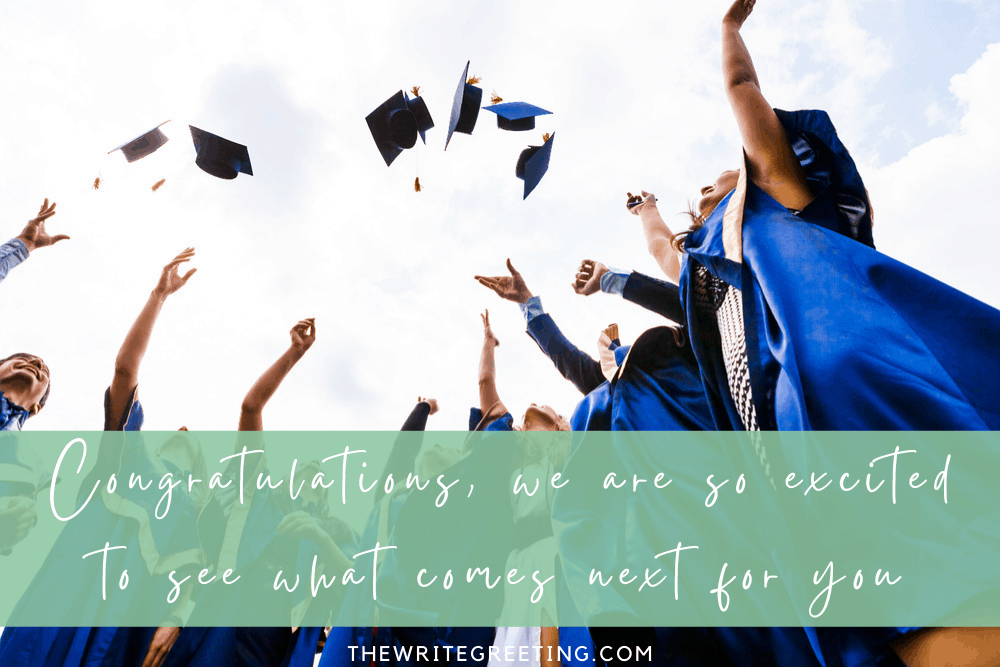 Provide reassurance. Stepping into professional life is daunting to most graduates. Tell them how happy you are to see them reach this step and reassure them that the future is bright. The adventure has only just begun.
Express your goodwill. They are probably going through an emotionally turbulent time right now, leaving the last vestiges of childhood behind. Your well wishes would mean a lot to them.
You have always shone brightly in whatever you have done, now that University is behind you, you have the chance to bedazzle a whole new bunch of people.
Your hard work and achievements have always made us proud. Congratulations on graduating. Keep up the good work!
REWORD   It is under great pressure that Carbon turn into diamond. University wasn't easy but all the hard work you have put in has proven to be worth it. Wish you a very successful future. Congratulations!
You have worked hard to Graduate and now its time for you to enjoy the fruits of your labor. Congratulations! I wish you success in everything you choose to do.
As you have proven with your successful graduation, you have the potential to accomplish great things. The sky is the limit of your ability, tempered only by ambition. Dream big and soar high! Congratulations!
You've done it congratulations! We are so proud of you and everything that you have achieved. Congratulations on graduating from [Name of School].
Having worked so hard to reach this day, you can now start on the next great adventure. Its time to dream and to embark on the journey to discover yourself. Find your passion, embrace it and work towards it! Happy Graduation Day!
No dream is achievable except through boundless passion and ceaseless determination. You have already proven yourself capable of working towards your goals. Best of luck for the future and Godspeed. Congratulations on your graduation!
You have strived relentlessly to achieve your goal and now its time to enjoy the result. The door to your dreams stands open. So dance, dear boy and celebrate. You are now a graduate!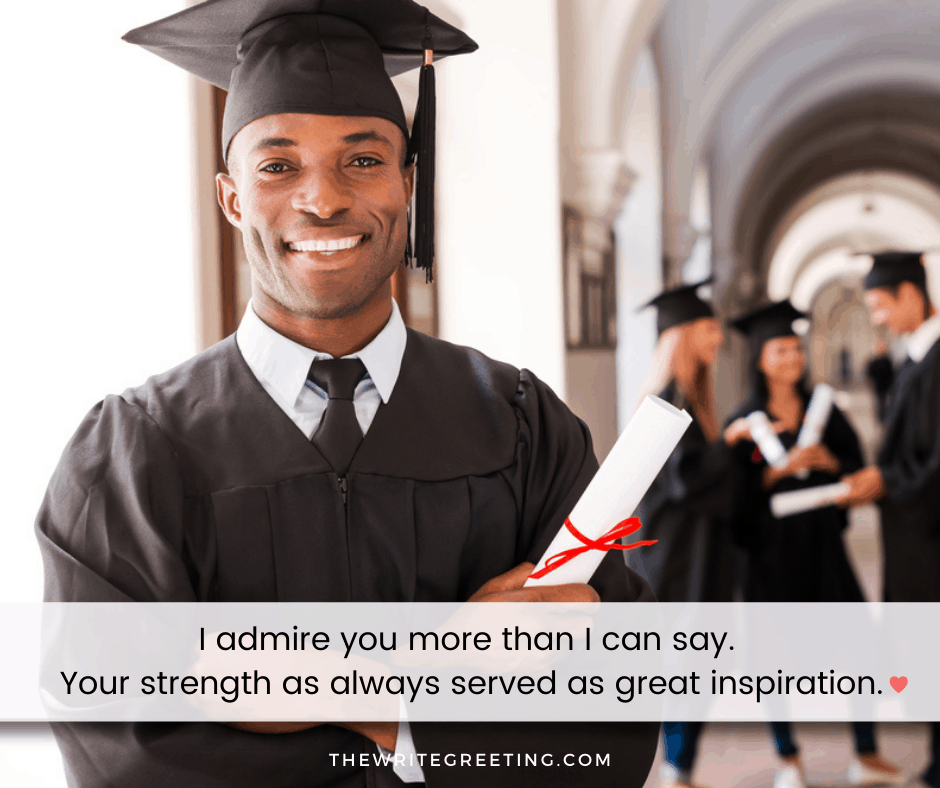 Pursue your passions, keep trying new things, keep learning and keep doing your best. Life is a gift, enjoy it to the fullest.
You can do anything if you put your mind to it. You just have to believe in yourself the way we believe in you. Happy Graduation dear!
Congratulations congratulations congratulations! You must be feeling very proud today. We are extremely proud to call you our son, congratulations on your graduation.
Congratulations Message For Son's Achievement In School
To see you achieving success at such a young age warms my heart beyond comprehension.
I will always pray to God for the best for you.
Congratulations for always doing well and uplifting others with you. We love you a lot, son!
We are so happy for you. You have made us all so very proud. This is a great achievement in life! 
I admire you more than I can say. Your strength has always served as great inspiration.
Graduation is a very special in a person's life. I envy the experiences you had but I would never begrudge you your happiness. So happy for you dear.
Dream can fuel our passions if we allow them to. Keep dreaming dear and keep achieving.
Excellent performance. Your hard work has borne fruit. Our baby boy is a graduate!
Congratulations for adding another arrow to your collection. On this day you will reach yet another milestone in your life. 
Dearest son, you've got the optimum combination of dedication and enthusiasm. Keep up the good work!
You have achieved so much by yourself in such a short time. Congratulations and thank you for making us such proud parents!
You have made us so proud. Your accomplishments continue to surpass our expectations
You have done well and now it is time for your outstanding achievements to get the recognition they deserve. Congratulations on your outstanding work. 
Glad to hear the good news. Could not have occurred to a more deserving person
You have made it big and believe me, that is no mean feat. You deserve the goodwill coming your way.
Words cannot begin to express how happy we are for you congratulations! You have worked so hard and have really come a long way. Congratulations on graduating from [Name of School].
Proud Parents Graduation Wishes For Son
You have always proven to a be responsible individual. Now that Graduation Day is upon us, it pay homage to your maturity as well. Happy graduation day!
I am so proud of you. I wish you a wonderful Graduation Day and pray you have a successful future!
Its past time for you to obey rules, now you are mature enough to make your own and follow them towards success. May you have an awesome future
We have seen you grow up from a little child to a strong man capable of overcoming great challenges. Congratulations on graduating, our dearest child!
Congratulations to our resident graduate! Remember, whatever success we have in life is a gift from God. Always be humble, grateful and never lose faith. Your parents will always love you.
You should be incredibly proud congratulations! We know that you put in a lot of effort, and it's finally paying off. Enjoy this day-congratulations on your graduation.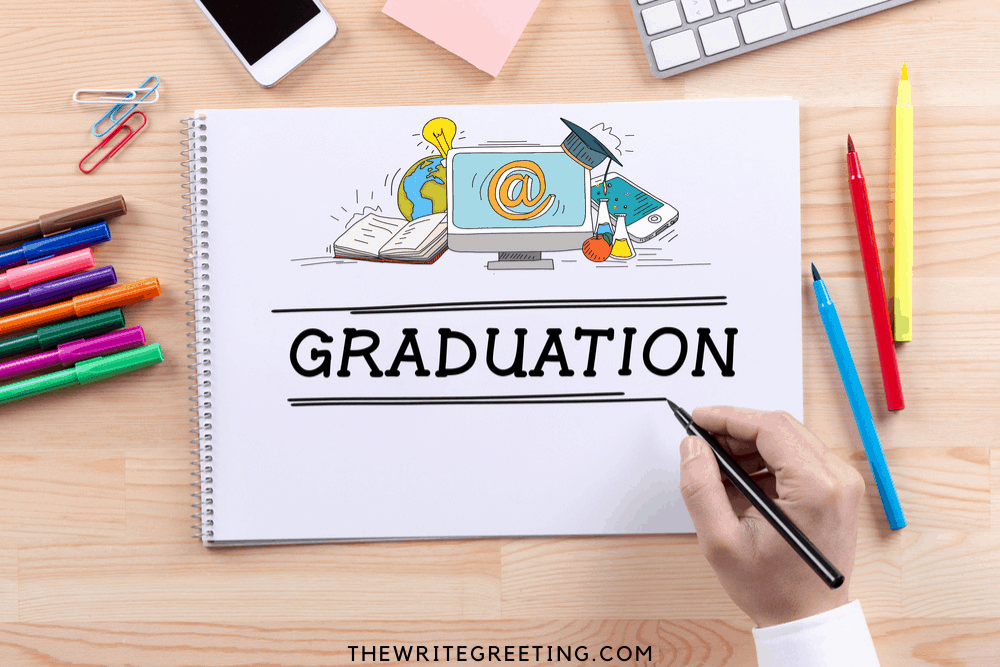 Many congratulations to you upon your graduation. While university is over, the door to knowledge is never closed. Everyday you will learn something new so remember that and cherish it!
You can do whatever you want in life as long as you strive towards it. We believe in you. Happy Graduation day!
Congratulations on your graduation! We are so proud of you and the person that you have become. Congratulations!
Seeing you grow up and graduate has been one of the fondest wishes of my life which is now fulfilled. Thankyou for making me so very happy
It was only yesterday that you were so small and nervous on your first day of school and today you are graduating. No longer a scared little boy, but a confident young man. Just remember, wherever you are and whatever you are doing, you will always be our little champion.
You've achieved such a great accomplishment, congratulations! You should be very proud of yourself for everything that you have done.
All those sleepless nights studying for exams, the agonizing over grades, the sacrifice of social activities and the loss of blissful sleep will now be worth it. Congratulations dear child, you have succeeded!
Ever since you were a little child, you have always been a source of pride for us. We are so lucky to have you in our lives. Congratulations! Wish you the best for the future.
Congratulations on your graduation, dear child. You always were such a spirited little sprite with round eyes that brimmed with intelligence. We know you have a bright future ahead.
Congratulations for your graduation! Your hard work has paid off and you have made us very proud.
Congratulations to our graduate. We are so proud of you. Good luck in the next phase. 
How To Say Congratulations On Your Graduation
My dear son, my best wishes to you for graduating. Your great effort has finally paid off. Your Dad is so proud of you.
Congratulations dear graduate. You have attained a great accomplishment today. Enjoy yourself and remember, I am extremely proud of you.
Dear son, congratulations on your graduation. May God bless you and make all your dreams come true.
Set your sights on the sky and aim for the stars. You'll be surprised by how far you can go. Our pride in you is indescribable. Congratulations!
My best boy is now a graduate. Just thinking about it makes me want to jump with joy. I love you so much.
My dear son, you have made your old dad so very happy today. Congrats on your graduation. God bless you and grant you happiness.
My dear boy, today you have not done just yourself an honor, but to your father and family as well. I am so proud to call you my son, the graduate. I pray your dreams come true.
Nothing is more pleasing to parent than to see their kid surpassing their own achievements. You worked hard for this and I hope you succeed in whichever career you choose.
You have shed a lot of blood, sweat and tears to reach this epic milestone. You deserve this. Happy graduation, my son. Go make your dreams come true.
By completing your graduation, you have entered a whole new phase of life my dear boy. Your long-coveted goals are now in sight. Go for it and make us proud.
I have never been happier to see a day come to pass as I am now upon witnessing your graduation. I wish you success in all, fields of life. I am so proud of you.
My son, you have accomplished a great deal today, however, don't let the success overshadow your principles. Be the good man I know you are. God bless you.
To see you graduating brings all those night to the forefront of my mind when you could not sleep due to your studies. All that sacrifice is now giving you its reward.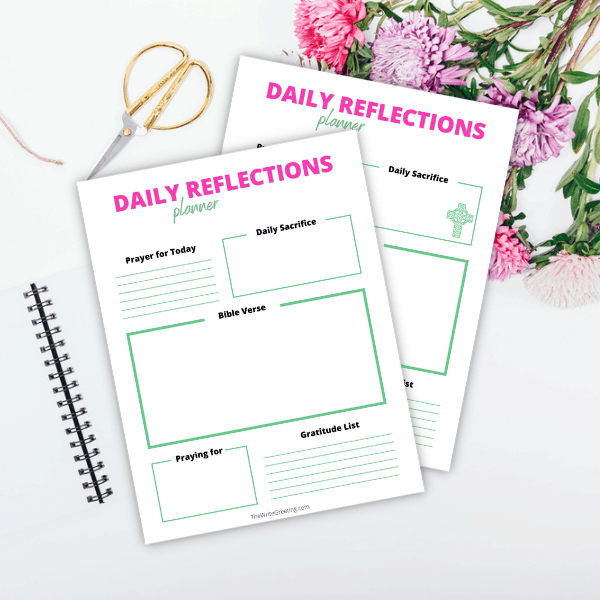 FREE Daily Reflections Printable Worksheets
-Start your day with positive energy and a plan to succeed
-Remember your blessings every day and fill your heart with positivity to take into the world.
-Easy to print PDF download. 
You have reached the day of graduation but your learning has only just begun. Always remember your roots, be humble and compassionate. God bless you
May your steadfastness never falter my son and may you overcome all challenges to accomplish your dream. I am proud to be your mother.
Funny Graduation Quotes For Son
Life is a lot like a semester you are forced to take. The curriculum is beyond understanding and the problems are like MCQs, all choices seem to be the right ones.
If you find a path without obstacles then don't travel it. Unless you're driving. Wouldn't want to damage those wheels.
A great many fools graduate every year. If they are able to do it, then surely, you being an intelligent lad should face no trouble at all.
Remember, life will often try to put you down, you just have to spit in its direction and get up again.
Graduating college eh? Say good bye to structure and familiarity and say hello to weirdness. But then you have already seen that in college anyway.
Commencement speeches were invented because academics were trying to test how long it takes to put an average university graduate to sleep.
My dear graduates, don't look so fearful, you are only about to step into the unpredictability of adult life. No pressure.
It has been many decades since I stepped out into the world and I can honestly say: I wish I didn't! Good luck!
A graduation ceremony is where a bunch of students dressed in the exact same manner, who studied the exact same syllabus are told the importance of individuality.
Always follow your own passion and your own path, regardless of the obstacles that path presents. Unless you're being chased by a bear that is. Then you should definitely take the easy route.
Graduation: that day when all the teachers are hoping their hard work paid off or looking forward to a stiff drink or both.
Now that graduation is upon you, just remember, you cant get out detention because detention is now your life.
Welcome to that phase of life when driving a car seems to be bother rather than a source of enjoyment.
Struggling figure out what to do with your life after graduation. We have all been there and you all are now there too. Good luck!
Now that you have graduated, remember that there is no such thing as a free lunch, only coupons.
Graduation Messages From Mom To Son
Ever since I found out that you were about to enter my life, I have loved you. A single glimpse into your eyes and I can still see that little boy who was learning to walk. I cant believe you have grown up so much that you have graduated. I am so proud of you, my son!
My dear boy, congratulations on graduating. You have worked so hard for this and I am so very proud of you. Thank you for this proud moment!
My beloved child, today you have made me so happy, I cant even begin to describe it. Your achievements are great and I have always been proud to be known as your Mom.
Today I am the happiest mother on the planet. My little boy has graduated! Now go spread your wings and soar to new heights. Stay happy and stay blessed.
As a mother there is no greater joy then seeing one's children become successful. Today has been a monumental day in both your life and mine. I love you son.
The day has finally arrived that you have graduated, but remember, we never stop learning. Always try your best and to God, you should leave the rest. I'm so proud of you
May you always be strong and capable of emerging successful from your battles. I'm proud to be your mother!
Dear Son, today you have made me extremely happy and undeniably proud. Stay happy, safe and successful. Congratulations!
As you Mom, I have had so many days where you have made me happy but this one is near the top of my list. I'm so proud of you my son!
Today you have passed a great milestone and graduated but I believe this is just a steppingstone on your journey to success. I wish you a very bright future my boy.
Graduation Wishes For Son Graduating High School
As you start your forays into true adulthood, remember to make your own way rather than follow the footsteps of others.
Don't worry about the future, just try your best. You'll get there. Enjoy your high school graduation. 
To truly find yourself you will have to leave the comforts of the familiar and tred into the dangerous, the exciting and the unknown.
It's great that you have now got a certificate to prove your ability but remember that its your actions that will speak louder than any piece of paper. Think of it rather, as your ticket to change
On the surface, graduation is just a single day to signify an end to school but in reality, it is just another name for change. You've seen change before and you will see it again. The only constant in life, is change.
The diploma is like a pile of dry leaves and each of you diploma holders is like a lit match. Let your dreams ignite, do your best and what you feel is right. Life is too short to waste.
Dreams without action are nothing but fiction. Congratulations on the successful completion of this first step. 
To be successful, you shouldn't just dream and act on those dreams but also believe in yourself that you can attain those dreams.
You should be proud of how far you come and optimistic about how far you can still go. But don't forget to enjoy yourself along the way
Its not the big steps we take that change our lives but rather the decision to take the first one.
Congratulations Message For College Graduation
A thousand congratulations on your great success. Time to celebrate. 
I would like to warmly congratulate you upon your graduation son!
Congratulations on this graduation day. I wish you the greatest of success. 
I'm so proud of you for graduating and so happy to be included in this moment of celebration.
With pride and affection, today and forever!
Many prayers and glad tidings from me to you upon your graduation
I hope you will always be as exuberant and idealistic as you are today
After a long time of backbreaking effort, I hope you get to rest and enjoy your dessert.
You are a true star. Congratulations on your success. Keep shining!
Congratulations! I know few people who deserve success as much as you do.
Graduation Quotes For My Son