How Do You Wish A Dog Happy Birthday?
Wishing a dog happy birthday is easy. He wants your love, so give it to him. Whatever it is she loves to to do, spend time doing it with her. Everyone's dog is a bit different. Some love to swim, some love to play fetch, some love to sniff butts. Every dog just wants to be loved, and to show their love to their owners.
Your dog loves you and wants nothing more than your attention, so spend the day playing, napping, eating fun treats – with your dog. Whatever it is that Fifi loves, do it with her, even if it means letting her lick your whole face. 
Of course every good dog happy birthday starts with a card. So just browse through the list below of 125 of the perfect birthday wishes and quotes for your furry friends. 
What Do You Write In A Dog Card
Finding just the right words to put in your Happy Barkday card can be difficult, so we did the work and found a TON of puppy birthday wishes just for you. Please enjoy…
Happy birthday to my best pooch puppy who loves and cares for me better than anyone else. Thank you for your companionship and friendship.
For your first birthday, you get to sleep as long as you want, dreaming pf chasing bunnies and squirrels. 
This week I will tell you Happy Birthday  Dear every day because you have the attention span of a gnat. 
After dinner, lets sing :Happy Birthday." Well, I'll be singing, you can bark along. 
Bark, wag, lick your butt, roll over…it's your birthday, knock yourself out. Celebrate with all the dog energy you have.
I assume by tongue and tail that you are enjoying your birthday. Have a great day, buddy!
Your birthday cake is made of liver, and there are no candles. Dogs can't blow, everybody knows that! 
Not even the best human friend I have can make the days bearable as you can. You are truly a blessing and make every day of my life just a bit happier. Happy birthday!
It's your birthday so lets head to the doggy park for some extra sniffing and fetching. Then back home for treats and presents.  Have a good doggy birthday.
My home, became your home and has improved with you here. . There is no way I could resist those hugs and icky kisses. You are a blessing to me. Happy birthday, even if you don't understand me. 
I've got the camera ready for some epic birthday photos. Thanks for being my obedient buddy. I celebrate you today!
Happy birthday to my awesome dog who always makes me smile. You are always so happy to see me and welcome me home. Our house is happier because of you. . Cheers!
You are the best pup ever. You are the best gift I have ever received, even though you chew my shoes sometimes. Happy birthday.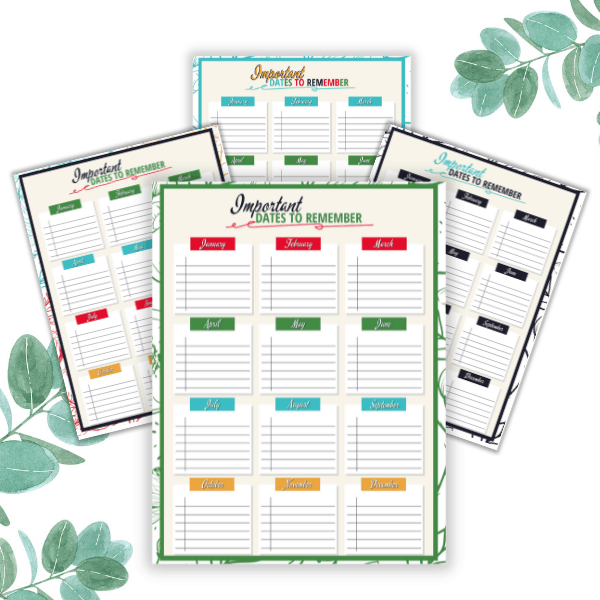 Keep Track Of Your Important Dates With Our FREE Tracker
Wishing the best birthday ever for my lovely dog. . You will remain in my heart always. Today you get treats and love. I wish I could let you eat up the cushions, but I'll let you have as much meat as you want.
Sometimes, I just wish you could talk. I know you understand me and we could be even better friends.  Happy birthday. Say 'woof' if you understand.
The Best Birthday Wishes For Your Dog
How would I survive without your barking and licking? In between though you are always there with love and affection when I am feeling down. Happy birthday to my one and only dog.
According to science the average dog is way cooler that the average person. I believe it. I'd rather hang out with you, my puppy than any humans I know.  May you live to see more birthdays.
It's your birthday! Today you get the canned food and a new ball to chase. Plus you can lick my face-  as long as you don't lick your butt first! Happy Birthday, Doggie. 
As you celebrate your birthday today, just remember that is is not the size of the dog that counts, but the size of the present!  Thank you for being my happy pup!
It's funny how you seem so mean at first and then you curl up under my feet and look so cute. I celebrate you today, pup.  Happy birthday.
Another birthday has come. Today you get to sit at the table, eat all you want, and lie in the sun. Not a bad day I think. Happy Birthday
Although there is a language barrier between us, the universal language of love and trust is enough, my best friend. Thanks for being so faithful. 
There is nobody else that could take the cares of the day away the way you do. I just have to walk in the door from work and see you wagging your tail and my cares melt away.  I love you buddy. Happy birthday!
I know you may not understand the words, ''Happy birthday'' exactly but we've always had this connection and you seem to understand me.
The most amazing thing about you is that you are never down. You always bring the fun. You are a cool buddy and I just want you to have a birthday with lots of your favorite bones.
Happy Birthday Wishes For Dog Lovers
I see them looking at us weird. They can't possibly know how excited we are on this most special day. Don't pay them any mind. Today we will chase balls, roll in the grass, and eat our favorite treats. Happy Birthday my pup. 
It's my favorite dog's birthday! Let's go out to the parks today. We shall scare some bunnies with your ferocious barks and have a good stretch in the sun.  Then, maybe a big bone. 
Today being your birthday, I know what will satisfy that deepest canine desire of yours. Meat, meat and a lot of meat!
I remember seeing you at the dog rescue, sitting in your cage. You looked at me with a look that said "Take me home." I did. Happy Birthday to my favorite buddy. 
Happy birthday to my best friend and companion. You have been a great pet for all these years. 
Happy Birthday Wishes For a Pet Dog
You may not understand this, but today is your birthday. I know you understand how much I love you, pup. You add a smile to every day. Happy birthday.
So, it's your birthday today. It is going to be weird for you, but you'll love the attention. You will also love all of the treats and yummy food.  A very happy birthday, buddy!
Happy Birthday to a dog who's bite is definitely worse than his bark. Thanks for being so protective and watchful to our family. We are happier and safer with you here. Wishing a very happy birthday to the greatest dog ever.
I wish I spoke bark so I could tell you how much you mean to our family. Have a beautiful day.
Even though you are a dog, I love you more than most people. Happy birthday!
Playing with you is one of my most favorite past times. You are what makes home feel like home. Happy birthday.
Every single day, in a hundred different ways, you put a smile on my face and make me happy. Words can't express how much I love you.
Happy birthday! For always being your happy, playful, loving self,  I promise to spoil you with treats today!
I am happy to celebrate your birthday with you as I can never get enough of you around. You do disturb me sometimes but I guess that's just part of a human-dog relationship.
I know how often your dog puts a smile on your face. I also happen to be really fond of him. Wish him a great birthday on my behalf.
Happy Birthday To My Favorite Dog
I know you're planning on spoiling your dog with treats. Just save some room in his tummy for my treats because I'm coming along with a lot of his favorites for his birthday.
Petting your dog's fur has often been a great means of escape from all the thoughts of the problems in my life. You means a lot to me. I wish you all the best on this great day.
You are one of the reasons I visit so often. I do get jealous sometimes because your owner has the best dog around. Celebrate this day with joy!
It's really fun whenever I come over to spend time with you and your owner. I just like the way you react to things on the television as if they were real. Enjoy all your favorite TV programs on this big day.
You're my dog and my homie. You actually do more to make me happy than your owner. I'm wishing this birthday goes well for you.
I think we ended up spending so much on you without even realizing it. That's because you deserve every bit of it. You are a good dog and I wish this birthday brings you joy.
You have kept your owner safe from every danger possible. You are a true watchdog and for that, I want to honor you on your birthday with some special treat. It's a surprise. Just wait.
My desire to have pets began the day I met you. Yet I never bothered to, because no one could have been as cute as you. Happy birthday, old pal! Enjoy your day.
Since the first time you barked at me and almost bit me, we have shared a great friendship. I can only hope this bond continues forever because it has been the best of times for me. Happy birthday, buddy.
Two are a pair, three becomes a gang. You, my friend and me,  we have been the coolest gang ever, and you have been undoubtedly the leader. For being so awesome, thank you. Happy birthday, dear friend.
Dog Happy Birthday Wishes
Wishing a fabulous woofing birthday to the world's most fabulous dog. Thank you for constantly giving us a reason to smile and be happy.
Though you sometimes scare me away with your bark, I can't let today pass without wishing you the best birthday ever. Enjoy your day.
You touch my heart like no other dog in this world. Happy birthday.
Happy birthday! May your day shine like the light you bring into this world.
Dogs are my most special type of companion because I need not to say a lot till they understand everything I mean. Happy Birthday lucky dog. Keep being my companion.
I'm gonna do the unimaginable for this amazing dog who has done so much for me when no one would stand by me. I'll throw a party for you companion. Happy Birthday.
Your cuddles mean so much when it comes to the pleasure they give. I hope to always get that from you. Happy Birthday special dog and pet. Keep growing.
Celebrating your birthday makes me want to measure people's ages in dog years. Happy birthday, dear dog.
If every dog has it's day, then today must be for you. Happy Birthday, old friend. May your dreams be filled with slow, fat squirrels. 
It's your birthday! Today you get lots of treats and you get to lick me as much as you like- just stay out of your butt if you wouldn't mind. 
Don't I wish on your birthday, that we could measure peoples age in dog years. How fun to be only 7 years old today. 
There may be very little between your ears, but you have loads of heart in your chest. Happy Birthday to my loving doofus pet. 
There is no one else in the world who loves me like you. When I get home every day, you love the worlds problems away. Happy birthday buddy! I love you.
Today is the one day of the year that you get to leave me all drooly. I know how to make my pup happy. Happy licking buddy!
Today is the day I will come home early so we can eat bad foods and lounge around watching dog movies. Happy birthday.
My wish for you today is that we stay together forever- so neither of us has to live without the other.  I love you, buddy. Happy birthday.
You are such an important being in my life, You wake me up, ease my fears, dry my tears, and cuddle me to sleep. You are forever my beautiful pup. 
Growing up with a best friend like you has been a privilege. Our countless adventures are the stuff of legend. Thank you for being my steadfast partner in crime all these years, and Happy Birthday.
As you turn the page on another year, may your bark be fearsome, may your bite be infrequent, and may your backyard be filled with critters to chase.  Happy birthday!
This card for a dog may seem over the top, but there is no way to celebrate this great pup that is too much.  Thank you for being the best pet, and happy birthday.
A dogs birthday is Mother Natures way of reminding us to pamper the one who takes care of us every other day. Happy Birthday, puppy! Enjoy this special day.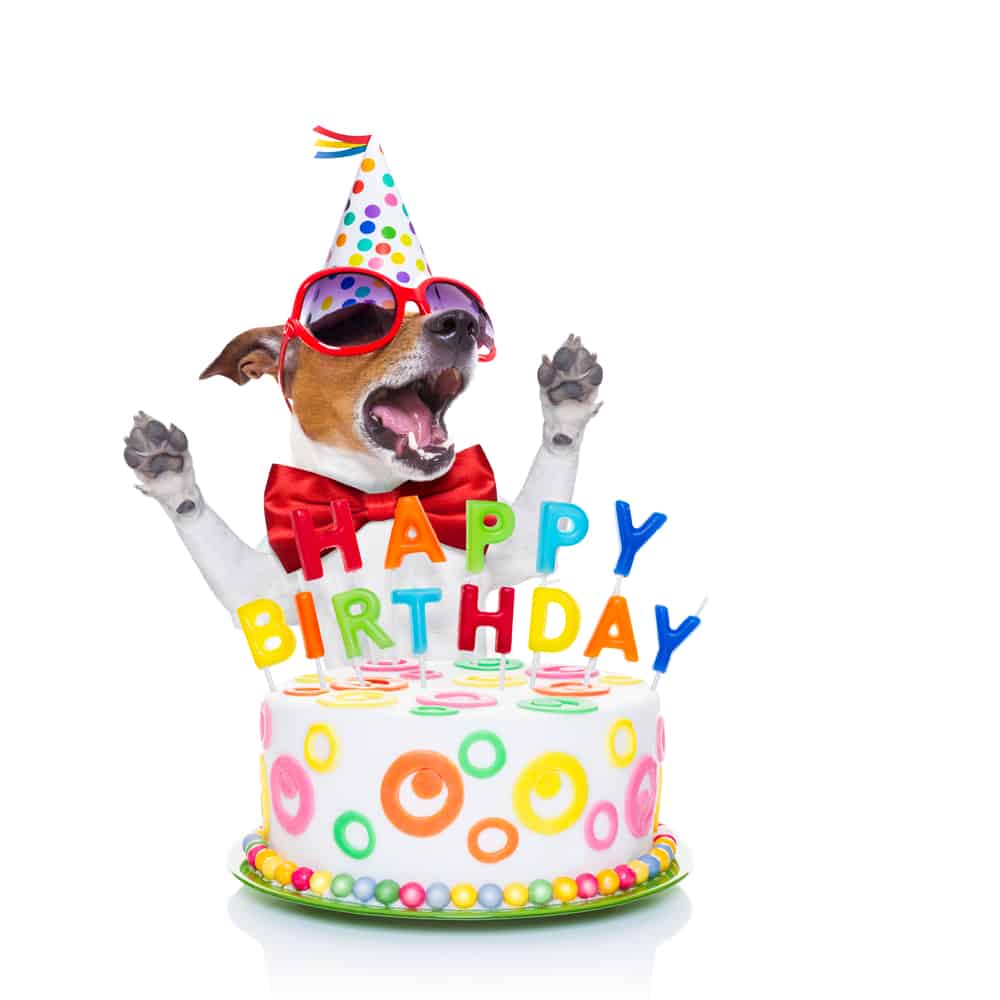 Good weather or bad, sunny disposition or not, you always find the right way to get me back on happy street. Please live longer than me. I'd be lost without you. 
Your ever insistence on getting between us in bed will pay off today. You get to snuggle in right where you want to be. Kisses and snuggles accepted. Happy B'day. 
To my faithful four legged friend. You have brought smile to days where they were missing, and happiness where there were tears. You have proven your devotion more time than can be counted. You are a true dear friend. Happy Birthday and keep spreading your cheer. .
As a puppy, your energy and playfulness knew no bounds. We just never imagined that it would never change. You are a bright spark in the dullest day and you are loved by this family more than we can ever make you know. Happy birthday.
I know that I don't have a tail to wag, but I sincerely hope that you know how much you make me happy each and every day. Thank you and have a good birthday.
Happy birthday to my fat, fat dog. Your fatness only emphasizes the enormous heart inside. Your love is boundless and you are loved beyond words. Thank you.
If I had my wish you would never have to wear a leash, but I cannot take the chance you would come back if a squirrel ran by. I couldn't live without my great friend. Happy birthday, doll.
Bark if you love me, bark more if you REALLY love me. Go crazy if there is a hatchet murderer outside- that's just common sense. Happy birthday to the best dog.
Express your love for your best friend with these Happy Birthday Quotes for dogs.
My constant companion, I am never lonely with you around. You get the biggest treat of all today. Happy Birthday
Awesome Dog Birthday Gift Ideas
You and I are two peas in a pod. I see you wagging your tail at every pretty girl. Worlds best wing-man and babe-magnet. Happy Birthday to you. 
Today is your birthday- your choice of activity. You can chase a ball, chase your tail, or chase a pretty girl dog. You can even just sitting there, licking the body part of your choosing. Options, Buddy!
For your birthday, we can lie around all day watching dog movies. All Dogs Go To Heaven, or Benji?  Have fun!
Lets head to the park today, stretch those legs, and play frisbee. Its all your favorites today, pal!
When people ask why I have so many pics of my pup. I ask them how many pics they have of THEIR best friend. Thanks for being my bestie, buddy. 
You are the best kind of friend, you love me just the way I am. Unconditional love is what we have, pup. You're the best friend in the world. 
In honor of your birthday, and being the worlds best dog, you get all of your favorite foods today. 
Happy Birthday, old friend. May all your doggy wishes come true. Today is special, but you are my special pal every other day too. 
Happy birthday from your best friend. Today is special so lets get out there for some awesome activities: butt sniffing, territory marking, and chatting up some bitches!  Whatever you choose- it's your day.  Enjoy!
I know that you don;t understand my words, but I hope you understand how important you are to me. Enjoy your special day, puppy.
Happy Birthday Wishes For Dog Lovers
I am not quite sure how you do it. Calmly bring so much happiness into our lives. The world is a better place with you in it, pup. 
Since it's your birthday, lets play the day away.  Fetch, swimming, and rolling around. It's no effort to have fun with you. Enjoy your birthday.
To each creature, a special day. Thank God I get to share yours. If I only had a tail, it would be wagging like crazy when you come near.  Happy Birthday!
Of all my friends and family, you are the only one who loves without condition. That's why you are my best friend. Best birthday to you. 
Best dog in the universe. Best friend in history. Best wing man for picking up men. You my pooch are the bomb! Happy Birthday
It doesn't matter how lousy the day gets. A few minutes playing with you. and the cares melt away. Thanks for being you.  Happy birthday.
Better plan on living forever, my puppy friend. Your master will not know what to do without you. On your big day, I hope you will stick around forever. 
We have so many great memories of spending time with your sweet dog. On his birthday we hope that he has a great day, and dreams of many more happy memories. 
Your dog is truly one of the gang. He does practically everything with us. Hoping his birthday is memorable and his next year is as good as the last. 
I remember the first day we met- you standing there growling at me. Of course you were just protecting your owner, my now best friend. I appreciate what a good friend you have been to him, and how you protect him. Happy Birthday. 
Happy Birthday to you. Please stay as faithful and loving to your owner as you have been. She is happier than ever since you came along. May you have long life and many happy days. 
I can't understand it, but you always sense our emotions and do just the right thing. How you always find a way to make us smile. You are this family's best friend. Happy Birthday. 
You have been the key to your masters happiness. You are a wonderful companion and friend. 
Your master is my best friend, but I would still steal you in a heartbeat and make you my dog. You are the best pet ever. Happy Birthday. 
I was never a pet guy, but then I met you. Your insistent tail wagging and fun spirit got under my skin and has remained there all these years. Happy birthday, old pal! Enjoy your day.