Birthday Wishes For 1 Year Old Twins
One year ago, two little lives were born.  Now your one year-old twins are finally reaching an exciting milestone in their lives!  As they turn one, they are ready to take on the world!  What better way to celebrate their first birthday than to shower them with love in the form of well-wishes?
If you are looking for the perfect words to write in a card for your darling twins, look no further!
We have compiled some of the best birthday wishes for your favorite twins 
If you are creating  a card for the children to give each other, check out some birthday wishes for brother, or birthday messages for sister.   Enjoy this wonderful time, celebrating  your favorite twins birthday. 
Oh and please remember to take a long nap while they are napping, twins are an incredible adventure…….but they can be a little tiring too.  Please rest……….anytime you can.   
How to Say Happy Birthday to Beautiful Twin Girls
Today is your special day twin sisters. Hope you're okay with sharing the spotlight every single year… Happy birthday to the most amazing twins.   
Double the cake, double the madness… yet, double the bright future possibilities! May your first birthday bless you with a lifetime full of success and happiness.  
My two lovey stars are finally turning one! I wish you all the best to come.  Wishing you both a happy birthday.
Happy birthday wishes to our amazing twins.  It's hard to believe that it's been a year since they were born.  They have grown so much in the past year and we are so excited to see what the next year has in store for them.  We are thankful for each day we get to spend with them, and we hope they have a fabulous birthday!
Happy birthday to the most good-looking pair of twins I've ever seen! I might be biased, but I don't care. Sending lovely birthday wishes to my beautiful twin daughters.
Happy first birthday to these cute twin brothers! May you have a bond more special than any other. 
You will meet more people as you grow up, but your best friend at heart will always be your twin. Happy birthday twin brothers. 
Happy birthday darling twins.  You are officially one year old, and we can't believe how fast the past twelve months have flown by.  May all your wishes come true, and yes there will be plenty of cake!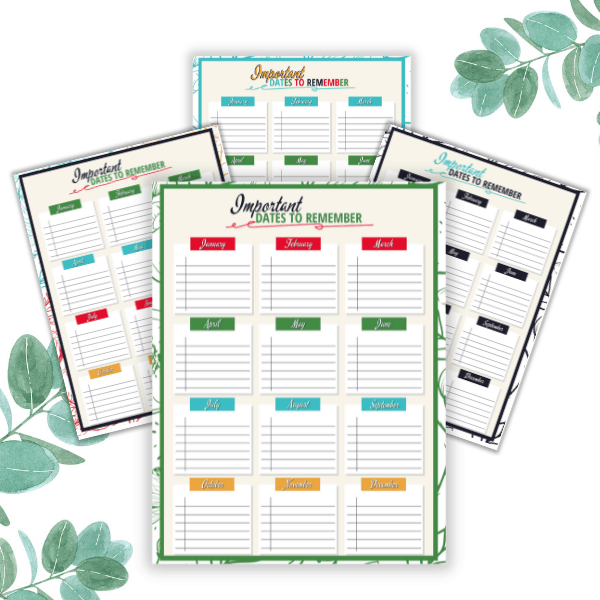 Keep Track Of Your Important Dates With Our FREE Tracker
Birthday Wishes for Twins
You two are the most loved and adored twin sons I know.  I hope you get lots of birthday gifts and have a fabulous birthday!
Happy birthday twin brother.  I can't believe we're one year old!  Thanks for hanging around me all year long.  I'm so grateful to have you as my twin brother!
Happy birthday twin sister!  You look like me, you stay close to me, you smell like me, are you sure I'm not seeing double?
Happy birthday dear twins!  These two special little ones are turning one and it's time to celebrate!  As twin siblings, they already share a special bond and we hope this birthday will be just the beginning of a lifetime of happiness together. We wish you both a great life!
Happy birthday twins! Here is to another year of memorable journeys, happy times, and lots of love… times two!
Happy birthday to the cutest twin sons in the world!  Your parents are so lucky to have you as twins.  Congratulations on making it to this milestone, here's to many more years ahead!
Happy birthday to the best twins.  It's been an eventful year watching you grow and discover the world around you.  You may be small, but you're already double the trouble.  You are a blessed pair and we love you so much.
How Do You Say Happy Birthday to Twins
Happy birthday to our twin daughters.  They may be double trouble, but they're also twice the blessing!   Enjoy your beautiful birthday my two lovely stars.
I can't believe that my cute twin brothers are turning one. Wishing you both the happiest birthday ever.  
Despite only turning one, both of you deserve twice the cake and twice the fun!
I felt tremendously blessed when I first held you both in my arms a year ago, and I still feel the same every time I lay my eyes on you.  You are such a blessed pair. Have a lovely birthday! 
Happy birthday to the twins that never fail to light up my life through everything they do! May joy and love find their way into your lives!   Enjoy all your birthday messages you lucky and loved pair!
Happy birthday to the prince and princess of my heart! I wish you a life full of love and meaningful adventures.  
To the most beautiful twins with the most beautiful souls, happiest of birthdays to you! You have proved time and time again that wonderful things always come in twos! 
No matter how much I try to write a mind-blowing birthday wish, I just can't come up with one which does you justice. Anyways, happy birthday to you!     
Happy birthday twins!  You are both so sweet and special, and we feel lucky to be your parents.  Although you are double the trouble, you are also double the love.  Sending lots of happy birthday wishes your way.    
Happy birthday twins! I hope that your lives will be everything you dream of and so much more.
Happy birthday to the most beautiful twins on this planet! I still can't tell you apart, but trust me, I love you both greatly and equally.
You may not realize this now, but here is no better confidant in this world than your identical twin sister. Happy birthday twin!
Having a twin sister means that the search for a best friend is already done for you. Happy birthday and may the upcoming year bring you tremendous growth! 
Happy birthday to the coolest and most fun duo I have ever encountered! I wish you incredible adventures and precious moments with each other. 
Double the reasons to celebrate today! Happy birthday twin boys. May you grow up to be strong and successful men!  Wishing you the happiest birthday!
Having two little boys sounded like a lot of work, but looking back now, we would NOT have it any other way. Happy birthday dear twins!
Happy birthday to the birthday twins!  Sending you twice the love and twice the well-wishes! 
To the birthday twins!  It seems like only yesterday we were holding you in our arms for the first time.  You have both grown so much dear twins.  We are so proud of the little people you are becoming.  Mom and dad love you so much.  
What Do You Write in a Card for Twins?
You seem to always know what the other is thinking and you finish each other's sentences… I don't know how you do it!  I couldn't be happier to have the best set of twins. 
We couldn't decide which was better, having a boy or a girl… but God decided to bless us with both! I will always be thankful for you. Happy birthday wishes to my beautiful twins
Happy birthday, sweeties! You are the apple of my eyes, so inviting and perfect. May you achieve great things and live a joyous life! Remember that you will have each other to rely on. 
We shared the same womb, and now the same birthday… so to be honest, I don't see the need to wish you happy birthday. Lucky for you, I love you very much, so happy birthday and all the best! 
Happy birthday, my heavenly angels! You drive me crazy sometimes, but you make my days so exciting and often full of pleasant surprises. Here's to your awesomeness!  
Happy birthday, my dears! But, I have to apologize I didn't find the perfect gifts for you two. In my opinion, none of those I saw could possibly match up to your fascinating auras! 
Happy birthday to two lovely people that I'm proud to call my siblings. You add so much flare and uniqueness to this family… but we all know I'm the coolest one. Anyways, enjoy my present to you!   
Happy birthday to the most adorable twins in the whole wide world! May your wildest dreams and wishes come true. 
Happy birthday to the best twins ever! I hope that this birthday brings you buckets of love, laughter, and bliss. All the best! 
Happy birthday twin sons! I am twice as blessed to have you, and twice as proud to be able to call myself your mother.  Wishing you the happiest birthday!
The most precious things in my life seem to always come in pairs, including you girls. Enjoy your very special day!   Just know your twin sister loves you very much!
Happy Birthday to the Best Twins
Happy birthday twins! Lots of love from your mom and dad, and thanks for making our days so exciting and wonderful.
Believe me, growing up with a twin is a rare blessing. Happy birthday, and I hope that that your bond will grow even stronger as you grown up together! 
We don't know what we did to deserve such beautiful daughters, but we certainly are grateful. Happy birthday and may you put the world on its feet one day! 
I never would have imagined that two miracles could come into my life at the same time. Happy birthday to my two bundles of joy!   
I have to admit, it is often difficult to distinguish between the two of you… not only do you have identical faces, but also identical, mesmerizing personalities. Happy birthday twins!  
Happy birthday, twinsies! My only wish for you is that you grow up surrounded by nothing but happiness and motivation. Here's to an unforgettable day! 
Happy birthday to the hippest set of twins anyone could ask for! You give us double the love and double the joy, so each of you deserve double the gifts.  Yay!
You are SO lucky to have a twin who always has your back and understands you to your core, even at such an early age. Happy birthday twins!  
They say the best things in life comes in pairs. With both of you in my life, I can attest to that. Enjoy your birthday!    
Twice the talent, twice the fun. Happy birthday to the most prodigious pair of twins I've ever set my eyes on!   
Being with you lovelies on your special day couldn't make me any happier. I'd do anything for you. Happy birthday! 
Today, I wish both of you the most fun-filled birthday bash you could ever think of! Please stay sweet and adorable for mommy.   
Happy birthday to you, and you too! I hope that a lot of people will get to experience your twin magic as you grow older. You are the best twin sons anyone could ask for!
What to Write In a 1st Birthday Card For Twins
Double the children, double the hassle, yet double the delight! The celebrations should then be extra delightful. Happy birthday and may God bless you with abundant joy!  
God's greatest gift to me is easily the both of you! I'm so glad you came along. Happy birthday, my little wonders! 
To my little bundles of wonder born just seconds apart from each other, you are a true blessing! Happy birthday!  
What a wonderful pair you have turned out to be! I wish you more wisdom and good health to come.
Happy birthday to the sweetest, brightest, and most obedient kids I've ever known! May you two special individuals live a beautiful and prosperous life.
Birthday Wishes For Wonderful Twins
Oh, the pleasures of spoiling my favorite children on the same day! Happy birthday, sweethearts! 
Happy birthday! May God continue to bless you gorgeous angels with heavenly bliss and fulfilment, apart from all the well-wishes you will certainly receive from everyone else!   
May love, happiness and laughter follow you everywhere you go in life. Happy birthday, cuties! 
I wish my two lovely children all the happiness this world has to offer, today and everyday. Once again, happy birthday to you!   
Giving birth to two children so beautiful and alike in looks and nature is a once in a lifetime blessing. Happy birthday, munchkins! 
Happy birthday to the prettiest twins I know! I can't imagine how proud your parents must be to have such gorgeous and sweet children. 
A birthday girl and a birthday boy to pamper today? Well, I've got my work cut out for me! Happy birthday and may you enjoy the birthday bash to the fullest! 
Today, we celebrate the glorious presence of not one, but two super fantastic children. Thank you for being the most well-behaved twins I could ever ask for. Happy birthday! 
A birthday celebrating two wonderful children like you has got to be one of life's greatest pleasures. No matter where life takes you, I hope that you will be as happy and content there as you are today. 
Happy birthday, you little munchkins! Every celebration has got to be celebrated with joy and laughter, and for you, we would go above and beyond. You deserve nothing less, so here's to a lifetime full of blessings!    
Happy birthday to the coolest twins on the planet! Twins indeed have the same celebration, but it should be in a way that's personalized for both. After all, each of you complement each other so well!  
When you twins enter the room, the vibe automatically becomes so much more enjoyable. Each of you alone is a delight to be with; yet, even the most identical twins are unique! Happy birthday! 
Happy birthday, cutie pies! Having a sister and a friend that gets you in a lot of ways must be so awesome.   
I can't believe how inseparable you two have become… which is awesome, because I know that you will always help each other out when I'm not there. Now, go savour this day's celebrations! 
You are by far my favorite pair of twin brothers, and today, I wish you all the joy and inspiration this world has to offer. May you be kings of the world one day!  
Baby Shower Greeting Card Messages For Twins
To the most enchanting pair of twin brothers in the whole wide world, happy birthday! I wish you a life journey full of self-discovery, happiness, and camaraderie, especially between you two. 
After I gave birth to both of you , I must have been the most exhausted (yet happiest) person on earth. Of course, I was worried… I was worried on how to raise you properly, help you reach your potential… but I have to say, I think I did a pretty good job, because you two turned out great so far. Happy birthday, my twins!    
Happy birthday, loves! It's an exceptional blessing for a woman to have two daughters just as beautiful, gifted, and kind as the both you. More amazingly, they're twins! I'm overjoyed to have you in my life. 
Happy birthday, my little dahlias ! My only wish is to for you to grow up attached at the hip, always picking the other one up when she's down and also cheering each other up to the top. 
Happy birthday to my beloved twins! If you find yourself in a tough situation one day, remember that weakness can be converted to motivation, and you'll come out the other side a stronger person. 
You are undoubtedly my favorite set of friends, twin sisters, and cuties! I wish you an awesome birthday packed with exquisite memories.
No matter what happens, I will always be proud to call you beautiful souls my daughters. Happy birthday, dearies! I love you both so much.   
As you grow older, I hope that you sisters will develop a bond as unbreakable as diamond. Happy birthday and God bless you always! 
I can't believe that I get to befriend the most amazing twin sisters that have ever walked this earth. Have a pleasant day, girlies! 
Happy birthday, my powerpuff girls! May this wonderful day of yours be overflowed with sugar, spice, and everything nice!
In all my life, I have not met twin sisters as admirable and talented as both of you. I know that with hard work and dedication, you can realize your wildest dreams. Happy, happy birthday!   
Here's to the most remarkable human beings anyone could ever have the pleasure of meeting! My life is so much more colorful with you in it. Happy birthday!  
Wishing you both a birthday celebration so out of this world, just like you are! Know that you I am always ready to spoil you… not too much, though. 
Happy birthday! I am beyond grateful to have you boys in my life, and trust me, I will try to make your life as amazing as possible. May this birthday be a start for more spectacular birthdays to come. 
The Best Birthday Greetings For Twins
Boys, here's to a fantastic birthday to remember! I know in my heart that great things in life are in store for you both, you just have to believe in yourself. 
Guess whose birthday it is! I hope that this will go down in history as one of the best first birthdays ever, and I wish you all the love, peace and joy in this world. Also, anytime you need me, I will always be here for you. 
My birthday message to you is this: You deserve the best birthday imaginable, even at such a young age! That's what you get for being such good boys. Have an amazing day! 
I woke up this morning feeling so cheerful… I wondered why and then it hit me, it's the birthday of my favorite twins ever. Sending heaps of love and affection your way.
Here's a very happy birthday wish coming your way: ever since you were born, you two have been attached at the hip and super sweet to others. May you remain this way until the end of time!
Birthday Cards for 1 Year old Twins
Happy 1st birthday, darlings! We wish you double the love, double the joy, and double success… and double the festivities, certainly. Who does not like the sound of that? 
Most of us are not as lucky to have a twin as awesome and unique as you are. It's amazing to experience and even more amazing that you have each other to rely on from day one. Happy birthday!     
Having a twin might be annoying sometimes… but I'm sure that the good times trump over the bad ones! Your parents must be two of the luckiest people in the world to have two phenomenal children like you. From the deepest corners of my heart, I wish you a very happy birthday!   
Happy birthday, young ones! People say twins grow less alike as they mature, but I know that you will never grow apart, and that gives me relief. Hope you're having a wonderful time! 
The most unforgettable birthdays are made up of your dearest companions, and I'm glad to be a part of this one… Happy birthday again and may God bless your soul! 
Birthdays with you are always so much fun! It's twice as joyous, twice as celebratory, and last but not least, twice as spectacular! Your parents really do know how to throw a party, and they must really love you. Happy birthday! 
I feel so honored to be celebrating your first birthday with you, my Royal Highnesses! Time spent with you is always so fun, so days like these are nothing but memorable.
Birthday Wishes For Twin Boys
Happy birthday, my sunshines! Writing birthday wishes for you two are always a pleasure, so here I go: I wish you both a fun-filled and super special birthday party! 
Birthdays are such joyful occasions, but your birthdays have a special place in my heart and thoughts. Aside from celebrating two people instead of one, you guys are an absolute thrill to be with. Happy birthday!    
Happy birthday to the most fabulous twins I know! Not only are you girls stylish, but you share a bond so connected and unbreakable, it's truly a sight to behold. Here's to a good day! 
Happy birthday to the second half of my soul, the only one who knows me just as well as I know myself, sometimes even better. And you know what they say… great minds think alike, Love you beloved twin sister!
I know this sounds cheesy coming from me, but you're the best twin brother anyone could ever wish for. Having a supportive brother like you is rare and I am so grateful. Happy birthday twin!   
Happy birthday, sis! Isn't it crazy how we were born just a couple of minutes apart? No wonder you're as cool as I am! Surely I couldn't ask for a better sister? Just kidding… love you! 
Birthday Wishes and Messages For Twins
Having a brother to play with is fun, but having a twin brother who understands you on every level is great! Don't forget to be thankful for each other. Happy birthday!
Twin boys are such joys to be with, but it's even better when you see them take care of each other. That's how I knew that your mom raises you well. Happy birthday and may God bless you always!
First Birthday Wishes For Twins
Congrats to the happy twins! Your life is going to be one heck of a ride, so for today, enjoy each other's company. May God be with you every single step of the way! 
Twin birthday parties are the coolest, you have two of everything! More importantly, we get to celebrate the presence of two breathtaking little humans. Happy birthday!  
On this day a year ago, God gifted us with two lovely angels. Since then, both of you have filled us with moments of wonder, fascination, and pure love. Happiest of birthdays to you!  
Happy birthday to everyone's favorite twins! It might be hard to tell you guys apart, but your unique personalities shine so brightly in their own way. 
God has always given me more than I deserved… for example, when I asked for one child, he gave me two. Not only that, they feel like they're straight out of my dreams, Happy birthday to the twin girls who fulfil my life!  
Happy birthday! Being parents is a blessing in itself, but having two handsome and kind twin boys is beyond wonderful. Sometimes, I still can't believe it.  
Happy birthday to you, gorgeous babies! My life has been so rhapsodic ever since you two were born. 
Two to play with, two to laugh with, and also two to share a happy life with. Happy birthday to the greatest gifts of my life! 
Our life was flipped upside down when you two gorgeous little ladies came into our lives. May happiness follow you everywhere you go and make your hearts feel content!  
How To Say Happy Birthday To The Coolest Twins
Some people say that twins mean double the trouble… but to me, you are double the joy. Happy birthday, my little dumplings! 
Double the gifts, double the friends, double fun and double the sweet memories. These are what I wish for you on your birthday…maybe also a girlfriend for each of you. Happy birthday and have fun!   
Today could not be more perfect to celebrate your birthday. You are easily our most treasured and valued possessions, we hope that you can grow to become even more amazing human beings. 
Happy birthday! My heart bursts with love for you. May you receive double the success and happiness in the years to come! 
Happy birthday! We have organized this birthday bash with lots of love, so we hope that you'll like it. Wishing you the best! 
You have no clue on how grateful we are for having such lovely twins. You two are a huge part of our lives and we would not have it any other way. Happy birthday and we wish you a spectacular journey through life!   
I must have been an amazing person throughout my life because God gave me the most beautiful children, both inside and out. I wish you a happy birthday! 
Happy birthday to the two pieces of my heart! I wish you lots of success and eternal happiness, and may you two keep growing side by side as to enhance your already magnificent bond. 
Cute Birthday Wishes for Twins
I hope this collection of birthday wishes for 1 year old twins helps you to come up with the perfect birthday wishes for them.  Happy birthday from us!